Jilin province starts selection event for Vasa Snow Angel
A poster plugs the Snow Angel of Vasaloppet China 2024 trials. [Photo provided to gojilin.gov.cn]
The Snow Angel of Vasaloppet China 2024 selection event started on Nov 15 in Changchun, capital city of Northeast China's Jilin province.
The occasion has been launched as one of the flagship brands and is regarded as being an important "cultural ambassador" event of the 2024 China Changchun Jingyuetan Vasaloppet International Ski Festival.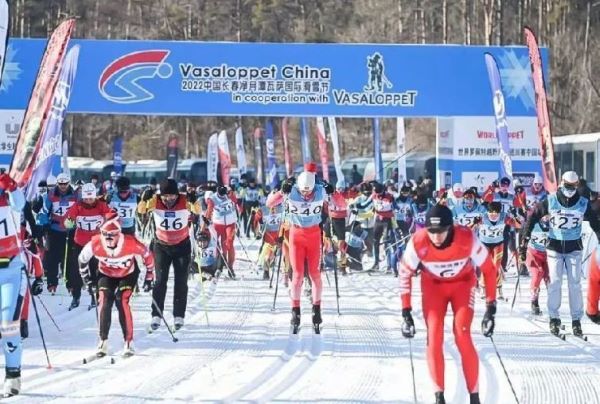 Competitors set off in the Vasaloppet China, the biggest skiing event in China, during a previous season. [Photo provided to gojilin.gov.cn]
As an important event of the festival, the Vasa Snow Angel selection has become a significant bridge and bond for cultural communications between Changchun and the world.
The candidates will get the chance to show off their charm and talent. The champion of the trials will have the opportunity to travel to Sweden and participate in its celebrated Vasaloppet ski festival and cultural exchange activities – showcasing Changchun's ice and snow culture and the charms of Northeast China.