New snow season in Jilin province set to begin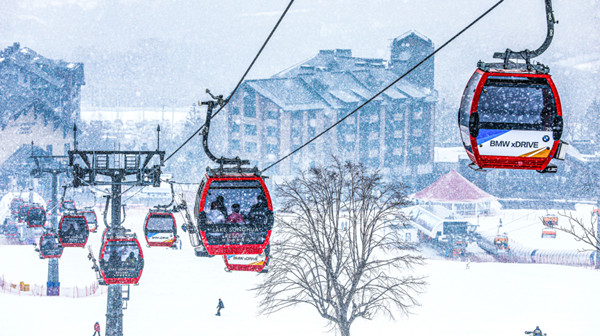 The Lake Songhua Resort in Jilin city is scheduled to open its doors for business. [Photo provided to gojilin.gov.cn]
The snow season in Northeast China's Jilin province is about to kick off – with a wide range of exciting winter activities in store for locals and tourists alike.
Located in the world's "Golden Latitude Zone for Ice and Snow," Jilin province is blessed with abundant natural resources and offers great potential for development.
From November 2023 to March 2024, it will host the 29th Jilin International Rime Ice and Snow Festival, as well as a series of activities for the new season.
These activities will include snow and rime appreciation, ice and snow sports, hot springs, Chinese New Year celebrations, winter fishing and snow and ice sculptures.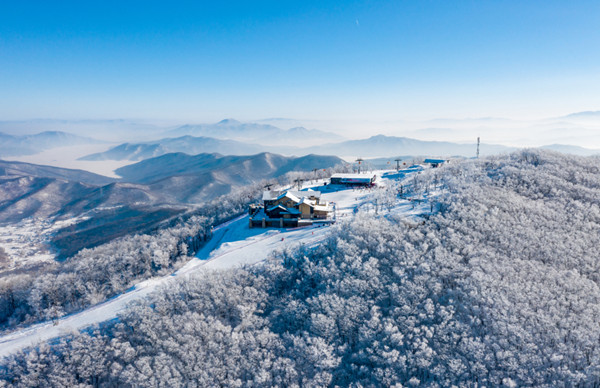 This sweeping and extraordinary image captures the winter magic to be found at the Lake Songhua Resort. [Photo provided to gojilin.gov.cn]
Jilin city boasts plentiful ice and snow resources and is situated between latitude 42-44 degrees north, making it one of the world's best locations for ice and snow activities. It is said to be on par with the Alps in Europe and the Rocky Mountains in North America.
The upgraded Beidahu Ski Resort will officially begin operations for the 2023-24 snow season on Nov 18. During the new snow season, Beidahu Ski Resort will offer 64 ski slopes with a total length of 72 kilometers.