Jilin Songyuan winter tourism promotional event held in Tianjin
[Video provided to gojilin.gov.cn]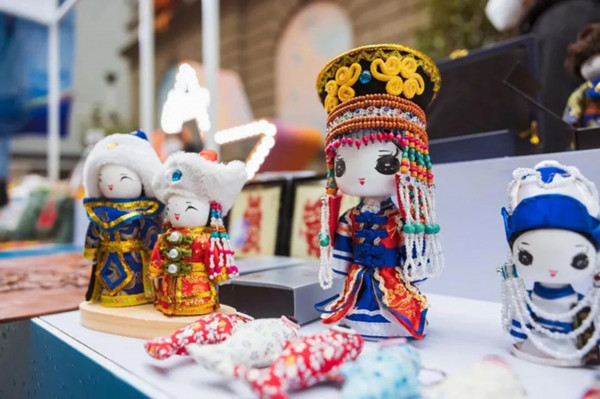 Songyuan products are on display during the event. [Photo provided to gojilin.gov.cn]
The 2023 Jilin Songyuan Winter Season and the 22nd Ice and Snow Fishing Culture and Tourism Festival of Chagan Lake in Songyuan were successfully promoted in North China's Tianjin on Nov 5.
During the event, the full range of 2023 Songyuan winter tourism products and the new experiences of Chagan Lake ice and snow tourism were unveiled, highlighting the 76 series of activities led by the Ice and Snow Fishing Culture and Tourism Festival.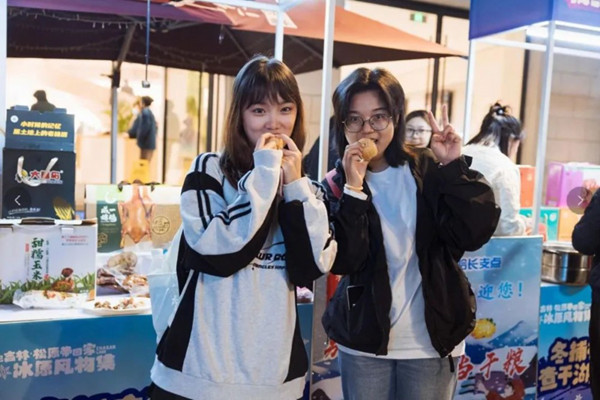 Visitors try some Songyuan delicacies. [Photo provided to gojilin.gov.cn]
This promotional event not only featured exciting presentations and interactive sessions but also set up a Songyuan-themed market, inviting professional teams to design new "Songyuan gifts".
They showcased the beautiful scenery, winter fishing and hunting culture, unique products, and the inheritance of intangible cultural heritage, bringing the fascinating ice and snow landscape and the warm-heartedness of the people of Songyuan to the live audience and online followers.
The successful event in Tianjin has effectively showcased the enchanting winter tourism of Songyuan city in Northeast China's Jilin province and further strengthened the cooperation between Songyuan and Tianjin in the tourism industry.