Special gifts from Jilin province presented to UN
[Video by chinadaily.com.cn]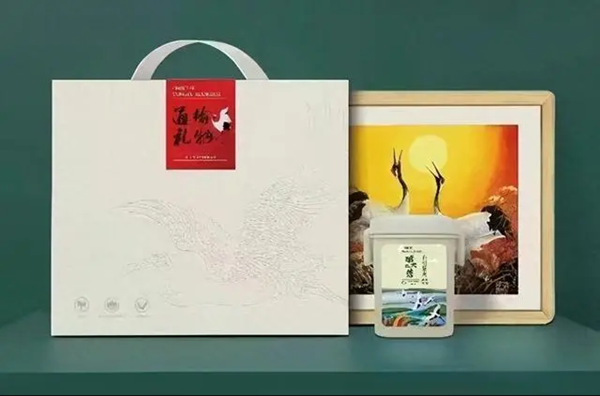 Gifts from Tongyu county, Jilin province. [Photo/Jilin Daily]
Two special products from Tongyu county in Northeast China's Jilin province were selected as gifts for permanent representatives of UN member states – as China officially assumes the rotating presidency of the United Nations Security Council for November.
The two special gifts are the Chinese New Year painting series "The Land of Cranes" and organically grown quinoa.
Tongyu's New Year paintings have been renowned since the last century. In 1991, Tongyu was designated as the "Hometown of Modern Chinese Folk Painting" by the Ministry of Culture.
With techniques including meticulous coloration and watercolors blending, Tongyu's New Year paintings represent the traditional folk art and regional culture of Jilin province, making them a prized example of intangible cultural heritage there.
The Chinese New Year painting series "The Land of Cranes" were meticulously hand-painted by a team led by 82-year-old veteran artist Gu Xuezhong, together with more than 30 young artists such as Shi Yanqiu and Ning Yingming.
Quinoa has a long history and is known for its rich nutrition. It can thrive in harsh environments such as drought, low temperatures and saline-alkali conditions. In recent years, Tongyu has actively explored and promoted large-scale cultivation of quinoa, making full use of previously barren saline-alkali land.
This has stimulated new momentum for agricultural and rural development, consolidating and expanding the achievements in poverty alleviation and promoting rural vitalization.