Jilin university hosts Earth Village events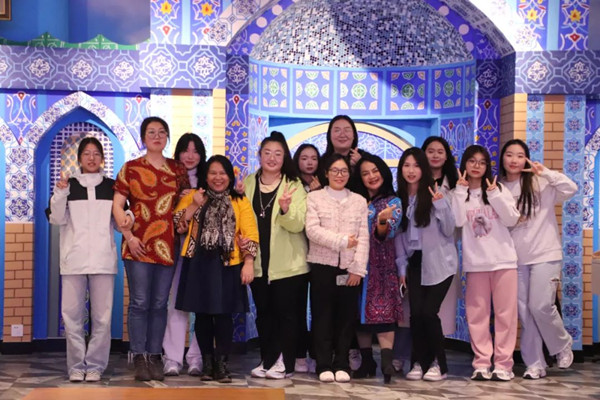 Students pose for a group picture with Thai, Indonesian and Malay teachers. [Photo/WeChat account of JISU]
Jilin International Studies University (JISU) in Northeast China's Jilin province held its annual Earth Village Open Day on Oct 25.
Over 4,000 Chinese and foreign teachers and students visited various pavilions in the Earth Village, to participate in cultural experience activities and appreciate the unique charm of diverse world cultures.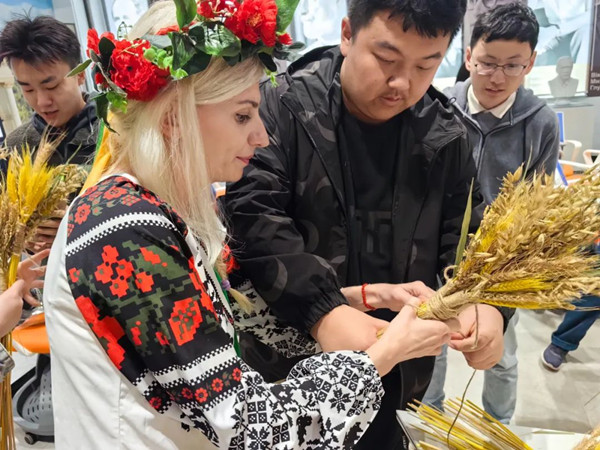 Students experience folk cultural activities in the Ukrainian Language Village. [Photo/WeChat account of JISU]
The Earth Village is the International Language and Culture Practice and Teaching Center of the university. It is also recognized as the World Multicultural Education Center by UNESCO and a national-level experimental teaching demonstration center selected by the Ministry of Education.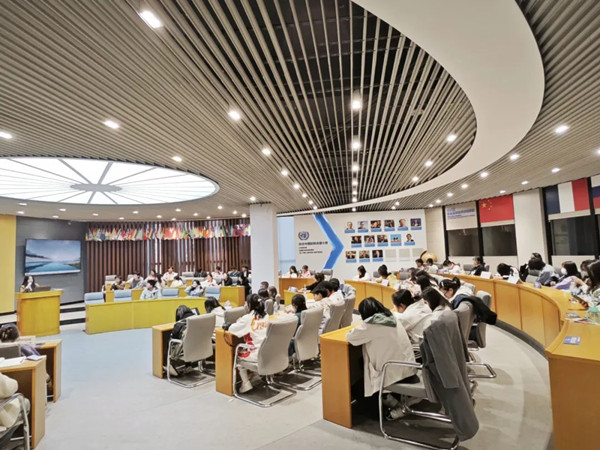 Proceedings get underway at the United Nations Village. [Photo/WeChat account of JISU]
It consists of 26 pavilions, including the Chinese Village, English Village and the United Nations Village.
Each pavilion presents different cultural themes – such as history, the economy and the arts – showcasing representative cultural symbols of target language countries. It creates an immersive, experiential and scenario-based learning environment for learners.