Holiday tourism revenue hits 19.22b yuan in Jilin province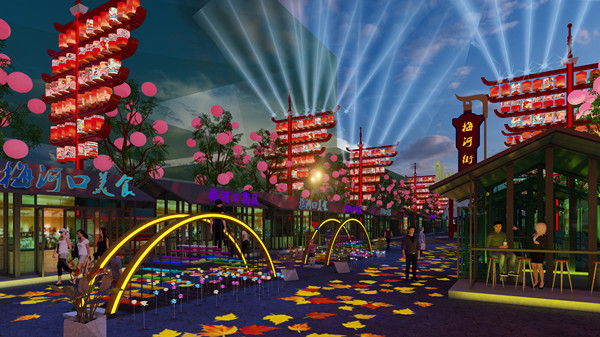 A landmark venue for the holiday events, called Dongbei Buyecheng (Sleepless Northeast), opens its doors in Jilin's Meihekou city. [Photo provided to gojilin.gov.cn]
During the recent Mid-Autumn Festival and National Day holiday, Northeast China's Jilin province witnessed a welcome surge in tourists, who came in droves to have a great time and to buy a rich assortment of products.
During the break, Jlin recorded 25.38 million domestic tourist visits, a huge year-on-year increase of 113.56 percent.
Moreover, it generated 19.22 billion yuan ($2.64 billion) in domestic tourism revenue, up a massive 179.29 percent. Both indicators broke records.
During the holiday, Changchun city received 12.19 million visits, a year-on-year increase of 62.88 percent, with 50.4 percent of the visitors coming from other provinces.
More than 60 percent of the visitors to the Museum of the Imperial Palace of Manchukuo were from outside the province, while the number of visitors and its operating income increased by 552 percent and 347 percent respectively.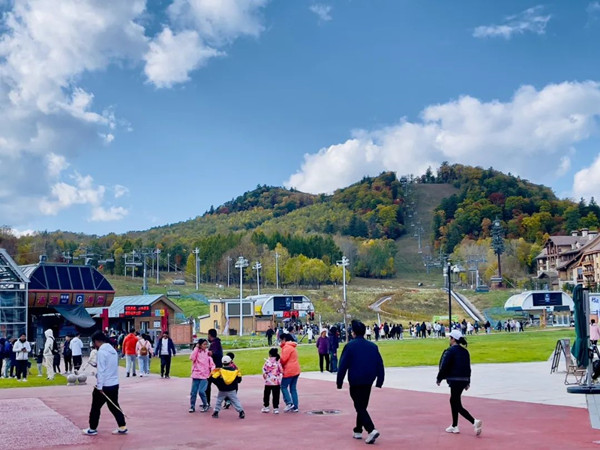 Folks head off to the Changbaishan Wanda International Resort. [Photo/WeChat account of Youyou Jilin]
One star performer was the Changbai Mountain Scenic Area, which recorded an increase of 140 percent in visitor numbers and 93 percent in tourism revenue. This led to a high occupancy rate of over 90 percent in high-end hot spring hotels and homestays in the Changbai Mountains region.
Moreover, the bookings for homestays in the local Yanbian Korean autonomous prefecture topped that of Hangzhou and Changsha cities, entering the top 10 list of popular booking cities for the first time.
What's more, the occupancy rate of 22 high-end hotels there remained above 95 percent. According to Meituan data, accommodation bookings in Yanji city in Jilin during the holiday increased by over 400 percent compared with 2019.
To keep improving the quality of services and provide a better environment for visitors, plans are for a raft of cities in the province to streamline their tourism services.