Autumn tourism flourishes at Changbai Mountain in Jilin
The Tianchi Lake, or Heavenly Lake, glistens atop the Changbai Mountain in Yanbian Korean autonomous prefecture, Jilin province, Sept 25, 2023. It's a crater lake atop the Changbai Mountain. [Photo by Li Ping/chinadaily.com.cn]
The Changbai Mountain, located on the border of China and the Democratic People's Republic of Korea, has long been a popular tourism destination in Northeast China's Jilin province. It's famed for the well-preserved ecosystem, mountainous landscape and rich ice and snow resources.
Tourism in the Changbai Mountain has experienced a robust resurgence this year. Statistics show that the scenic area has received more than 2.1 million tourists as of Sept 18 in 2023, up 7.22 percent from the record high in history. Though the two-month-long summer vacation, which usually sees travel rush across China, came to an end, the mountain area has managed to sustain its allure, drawing over 10,000 visitors every day.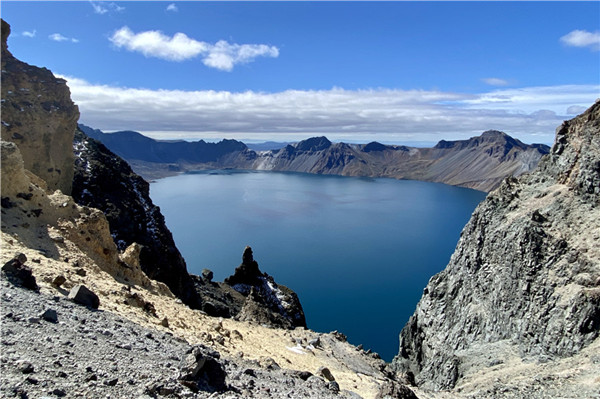 The Tianchi Lake, or Heavenly Lake, glistens atop the Changbai Mountain in Yanbian Korean autonomous prefecture, Jilin province, Sept 25, 2023. It's a crater lake atop the Changbai Mountain. [Photo by Li Ping/chinadaily.com.cn]
As autumn arrives, the forests of Changbai Mountain transform into a tapestry of vibrant colors. To further promote autumn tourism, the Changbai Mountain management committee said it has unveiled an array of tourism offerings to meet diverse market demands. Making full use of the mountain's ecological, outdoor, rural, border and other resource advantages, they have introduced various cultural and tourism products including scenic red autumn leaf tours, rafting adventures, self-guided expeditions, barbecue and camping experiences.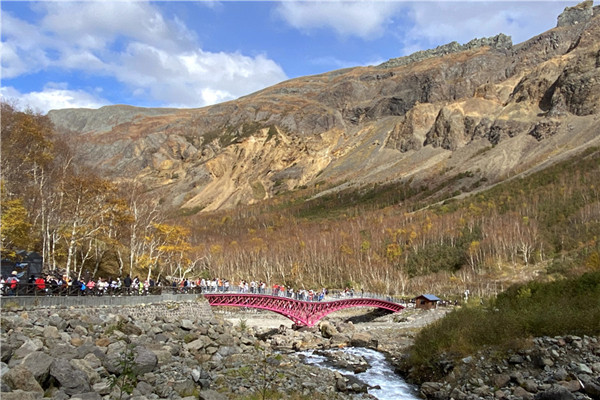 People visit the Changbai Mountain in Jilin province, on Sept 25, 2023. [Photo by Li Ping/chinadaily.com.cn]
The Changbai Mountain boasts unique and abundant resources. Foremost among them is the breathtaking Tianchi Lake, or Heavenly Lake, atop the mountain. It is China's biggest crater lake and also the world's highest volcanic lake. The Tianchi Lake covers an area of 9.82 square kilometers at an altitude of more than 2,100 meters.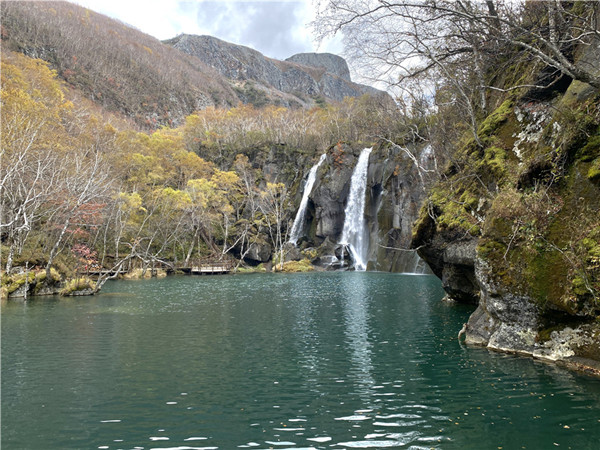 An autumn view of the Emerald Lake at the Changbai Mountain in Jilin province, Sept 25, 2023. [Photo by Li Ping/chinadaily.com.cn]