Jilin University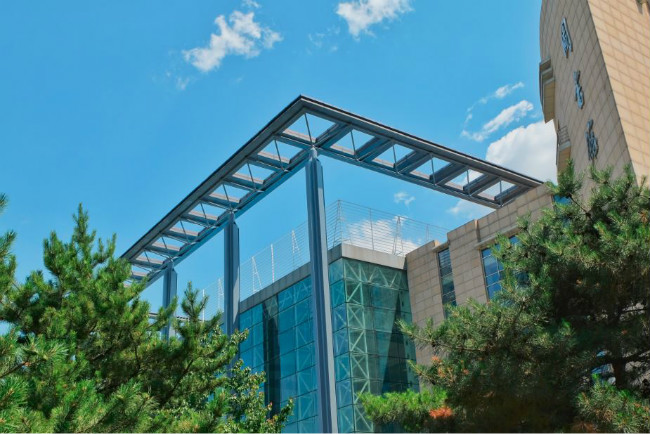 [Photo/jlu.edu.cn]
Located in Changchun, capital of Jilin province, Jilin University (JLU) is a national comprehensive university under the direction of the Ministry of Education.
The university, founded in 1946, was one of the first group of 22 universities granted permission to admit postgraduates.
It became one of the first Project 211 universities in 1995, and one of the Project 985 key construction universities in 2001. It was rated as one of the universities for building the first-class universities and disciplines of the world, also known as a "double world-class" construction, in 2017.
There are 6,439 teaching staff at the university, of whom 2,320 are professors, including 11 members of the Chinese Academy of Sciences and the Chinese Academy of Engineering, and a large group of experts.
The university offers a wide range of disciplines, across its 52 colleges and schools, covering 12 academic categories, namely: philosophy, economics, law, education, literature, history, science, engineering, agriculture, medical science, management and art.
JLU is now home to five key state laboratories, a national engineering laboratory, six national-local joint laboratories, a national engineering and technology research center, a national animal experimental center, four international science and technology cooperation bases, and a number of collaborative institutes with national ministries.
International cooperation has become a focus of the university in recent years. To date, Jilin University are running programs with 303 universities, research institutions and international academic organizations across 40 countries and regions.
Related reading: Jilin University marks 70th anniversary of its Mathematics major