Jilin deputy focuses on development of rural education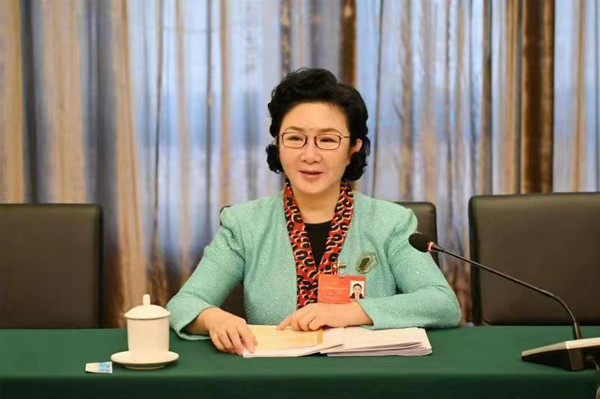 Qin He is a deputy to the 14th NPC and also president of Jilin International Studies University. [Photo provided to gojilin.gov.cn]
Qin He, a deputy to the 14th National People's Congress or NPC, has submitted ambitious motions focusing on education in rural areas, according to local media reports.
According to her motions, it is necessary to take the revitalization of rural education as an important starting point in order to further consolidate the foundation of overall rural revitalization.
Influenced by many factors, rural education in China is said to still face many difficulties and challenges. Of these, three aspects are particularly prominent: First, the overall quality of rural education is not high and the gap with urban schools remains significant. Second, a large number of rural education resources are idle, while, the third is that the level of rural education governance is insufficient.
Qin said that planning and developing rural education should focus on the overall system - and efforts should be made in cultivating teachers in rural areas.
Needs-oriented and problem-oriented training should be strengthened, to help teachers solve practical problems in education and teaching and to comprehensively improve the teaching ability of rural teachers.
She added that the rural education management system should also be improved. It was necessary to conduct a comprehensive evaluation of the financial management, teaching and research management, teacher management and other aspects of rural schools, Qin added.
Combined with the latest situations in rural development and rural education, timely adjustments and optimizations should be made. Qin concluded that through the continuous improvement of relevant management systems, the vitality of rural education would be stimulated effectively.