Northeast Normal University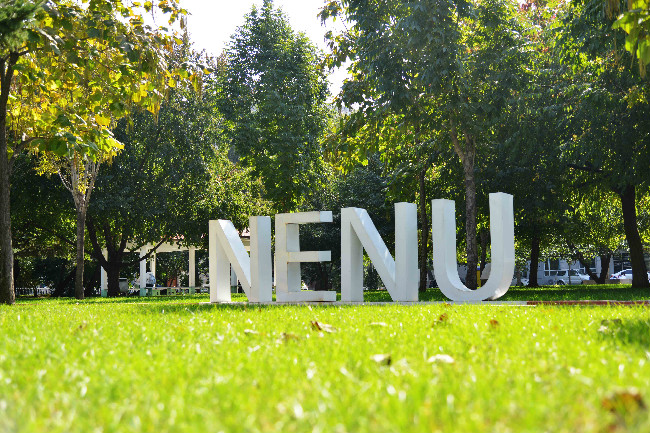 [Photo/nenu.edu.cn]
Northeast Normal University (NENU), established in 1946, was formerly known as Northeast University. As the first comprehensive university founded by the Communist Party of China in Northeast China, it was incorporated into the Ministry of Education as Northeast Normal University in 1980.
In 1996, NENU was selected as one of the first universities to be given priority in Project 211's construction. And in 2004, the university was approved to establish its graduate school.
Education and teaching are regarded as the foundations of the university. Over the past 70 years, since its establishment, NENU has followed a distinctive school-running characteristic of "Serving Basic Education", and is reputed as the "Cradle of the People's Teachers".
NENU regards scientific research as the foundation for strengthening the school, forming superior representative disciplines in education, history, ideological and political education, biology, ecology and chemistry. In recent years, the four disciplines, including chemistry, materials science, engineering, and plant and animal science, have been listed at the top of the ESI (Essential Science Indicators) global rankings, and the school has ranked fourth in the ESI total cited articles among national colleges and universities.
The six disciplines of NENU — Marxism, world history, mathematics, chemistry, statistics, materials science, and engineering — were selected as part of the construction of the first-class disciplines of the world in 2017.
It has established cooperation and exchange relations with around 300 universities and research institutions in over 30 countries and regions, including the United States, Canada, the United Kingdom, Australia, South Korea, Japan and Russia.