Jilin province set to galvanize its new energy sector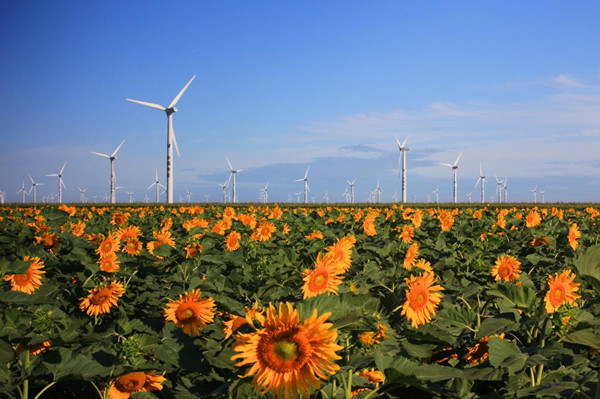 Baicheng city in Jilin has the country's only local wind power consumption demonstration zone and it is also a national new energy demonstration city. [Photo provided to gojilin.gov.cn]
Northeast China's Jilin province is to further boost its new energy industry, with long-term targets set, according to local media reports.
The province recently released the Strategic Plan for High-quality Development of New Energy Industry in Jilin Province (2022-2030).
This clarifies the overall thinking, key tasks, support projects and implementation mechanisms for the development of the province's new energy industry during the 14th Five-Year Plan period (2021-25) and the period to follow.
The plan, which started to be implemented on Nov 25, proposes phased development goals for Jilin province by 2025 and long-term goals for 2030.
The international new energy industry is a strategic and leading emerging industry, representing the direction of future technological change and energy development.
Under Jilin's plan, by 2030 it will establish a modern energy system with new energy as the backbone and the proportion of non-fossil energy consumption will reach about 20 percent. The installed capacity of its Three Gorges on Land power generation project is expected to reach 60 million kilowatts.
The plan focuses on seven key industries – including wind energy, solar energy, hydrogen energy, new energy vehicles, biomass energy, geothermal energy and new energy storage.
From the perspective of a complete industrial supply chain – such as tech research and development, equipment manufacturing, resource development and application services – the main goals, major tasks and measures for the development of each field were proposed in the document.