Changchun promotes its development as modern city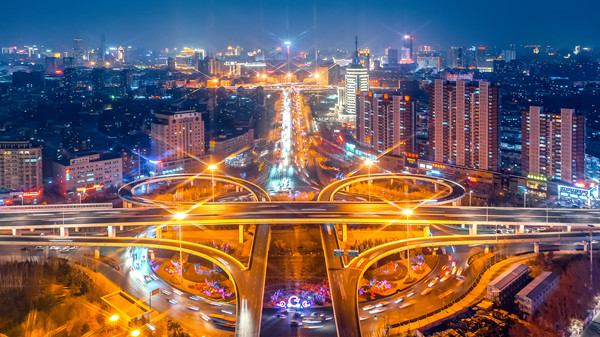 A glittering evening view of Changchun city [Photo provided to gojilin.gov.cn]
Changchun, capital of Northeast China's Jilin province, continues to make great strides in promoting its development as a modern city, according to local media reports.
In recent years, it has continuously strengthened its urban transportation infrastructure around the smooth flow of internal and external transport and the development of the related services industry. As a result, the quality of the transport network has continued to improve and travel has become more convenient and comfortable.
Under the "Changchun Urban Traffic Development White Paper", Changchun will push to improve the road network. By 2025, the total length of its express road network in the central urban area will reach 120 kilometers, while the density of the branch road network in the central urban area will reach 3 kilometers per square kilometer.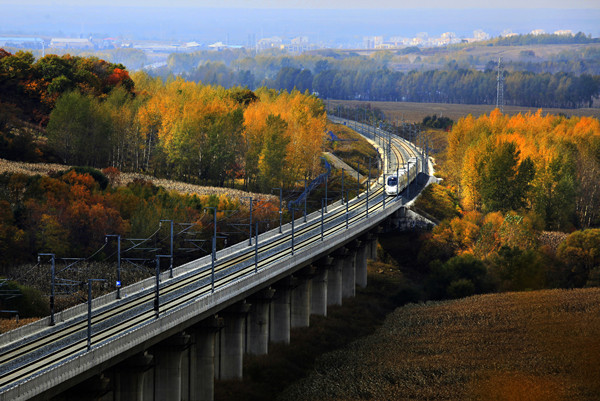 A bullet train flashes along a high-speed railway in Jilin province. [Photo provided to gojilin.gov.cn]
By 2025, an integrated transportation system in Changchun will have basically been formed. An urban public transportation system with rail transit as the framework, conventional transportation as the foundation, and coordinated development in various forms of coordinated development will have preliminarily been established. By 2025, the city will have a fleet of 6,000 conventional buses, bus stations will cover 100 hectares and bus lanes will stretch a total of 180 km.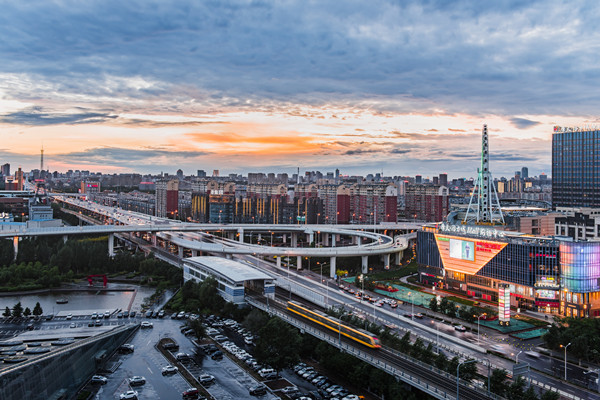 Trains and cars move about Changchun city. [Photo provided to gojilin.gov.cn]
In addition, Changchun will focus on urban construction projects such as ecological environment governance, transportation infrastructure and urban renewal. It will focus on solving urban development and people's livelihood needs with efficient industrial facilities, an improvement in the living environment and better water, gas and heat supplies.
The city will continue to implement key projects such as the Century Avenue Expressway, the extension of Dongnanhu Road, the underpass tunnel of Renmin Avenue and support facilities in the Yongchun area and continue to improve its comprehensive management of traffic.