Jilin province adds key national rural tourism destinations
Nine destinations in Northeast China's Jilin province have been selected as national key rural tourism villages and towns, as announced by the Ministry of Culture and Tourism, together with the National Development and Reform Commission.
Six places have been chosen in the fourth batch of national key villages for rural tourism: Jinjiang village in Baishan city, Xisuoentu village in Songyuan city, Nangou village in Jilin city, Dongming village in the Yanbian Korean autonomous prefecture, Hongguang village in Changchun city and Daliang village in Liaoyuan city.
Three places have been chosen in the second batch of national key rural tourism towns or townships: Jinchuan town in Tonghua city, Xianghai Mongolian township in Baicheng city and Chaganhu town in Songyuan city.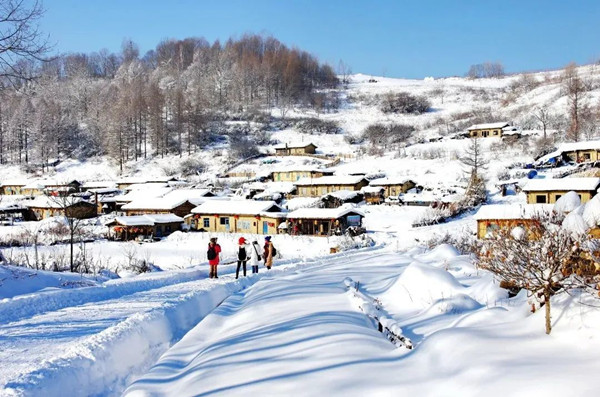 Jinjiang village, which nestles at the foot of the Changbai Mountains, is a very special place, with its ancient wooden houses that span a period of 300 years. The village has been officially recognized as a key provincial cultural relic protection item and the construction techniques of the Manchu timber homes situated in the mountains have been added to the list of Jilin's intangible cultural heritage. [Photo/WeChat account of Baishan Release]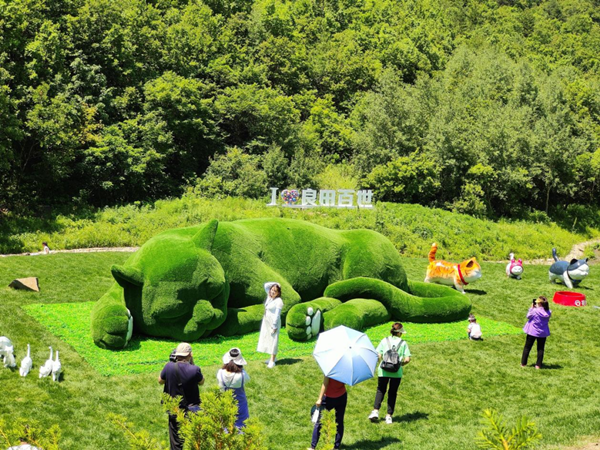 Mingdong village, in the Yanbian Korean autonomous prefecture in Jilin province, features the unique folk customs of the Korean ethnic group. [Photo/WeChat account of Youyou Jilin]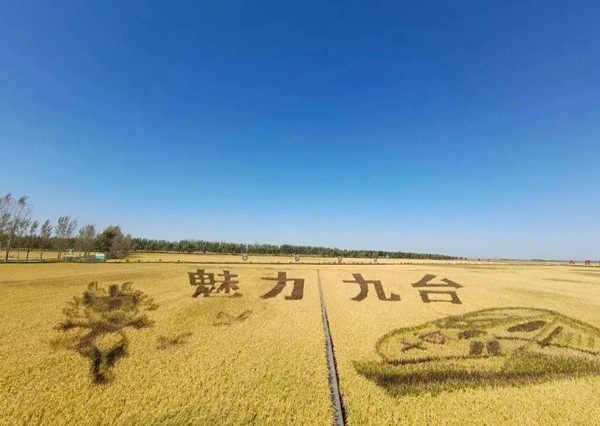 The Rice Field Park always delights visitors to Hongguang village, in Jilin province. Hongguang, administered by Changchun city, covers an area of 3.65 square kilometers and its paddy fields occupy 270 hectares. It has gradually realized the modernization and industrialization of its rice cultivation. [Photo/WeChat account of Youyou Jilin]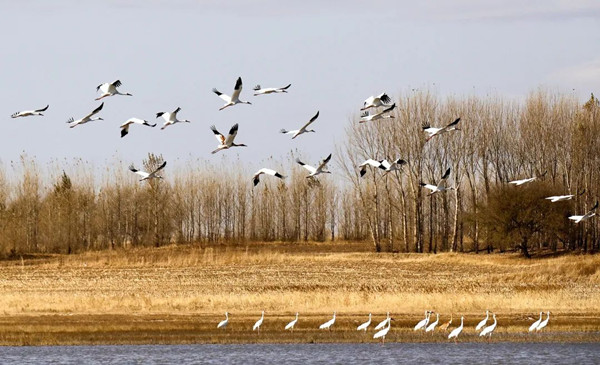 Birds take wing over Xianghai Mongolian township, which is administered by Baicheng city. [Photo/WeChat account of Youyou Jilin]

Winter fishing takes place at Chagan Lake in Songyuan city, Jilin province. [Photo/WeChat account of Youyou Jilin]