Jilin province promotes its high-quality development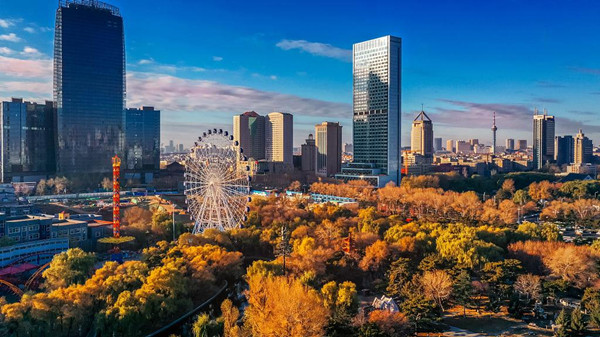 A beautiful autumn view of Changchun city, Jilin province [Photo provided to gojilin.gov.cn]
Northeast China's Jilin province has been making great strides in promoting its high-quality development, with major projects either now fully completed or currently under construction there, according to local media reports.
In 2021, the province's industrial layout strategy – known as "One Main, Six Double," the abbreviation of a series of plans – was upgraded to the "One Main, Six Double" high-quality development strategy.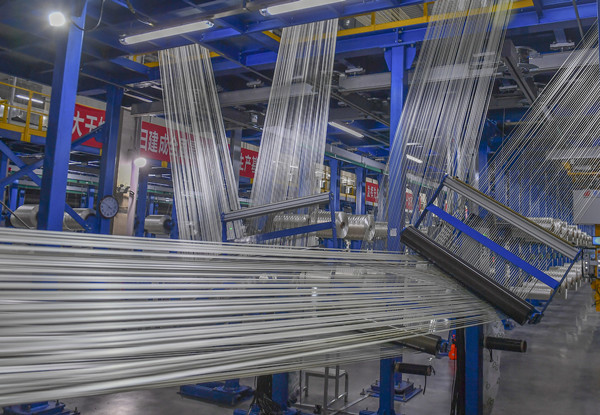 A factory floor being operated by Jilin Chemical Fiber Group Co swings into gear. [Photo provided to gojilin.gov.cn]
Tonghua city in the province has built a number of characteristic industrial parks for medicine, food, ginseng and fine chemicals, equipment manufacturing and new materials – and has developed towns known for their characteristic ice and snow industry, as well as their health care and cultural tourism sectors and natural landscape.
A number of major projects with an annual output value of 10 billion yuan ($1.39 billion) and a market value of 100 billion yuan have recently started operating.
This year, Tonghua plans to implement 220 key projects worth 50 million yuan or more each, with a total investment of 102.7 billion yuan and an annual planned investment of 21.66 billion yuan.
At present, all the projects have resumed or begun construction work, with capital expenditure to date of 19.56 billion yuan and an investment completion rate of 90.3 percent.
What's more, Jilin's Songyuan city will cooperate with provincial capital Changchun on 80 projects. Songyuan will build four auto parts industrial parks – in Qianguo, Changling, Ningjiang and in the Songyuan Economic and Technological Development Zone – with auto manufacturer China FAW. Moreover, it will build the province's first technology transfer center with Jilin University and establish a close medical alliance with the Second Hospital of Jilin University.
Elsewhere, chemical fibers manufacturer Jilin Chemical Fiber Group Co – based in the Changyi district of Jilin city – is continuing to power ahead, after having already become the country's biggest carbon fiber production center.
The company's new 150,000-metric-ton per annum differential acrylic fiber project is under construction and a 12,000-ton capacity carbon fiber composite facility is about to start construction.