In Jilin, farms buzz with harvest activity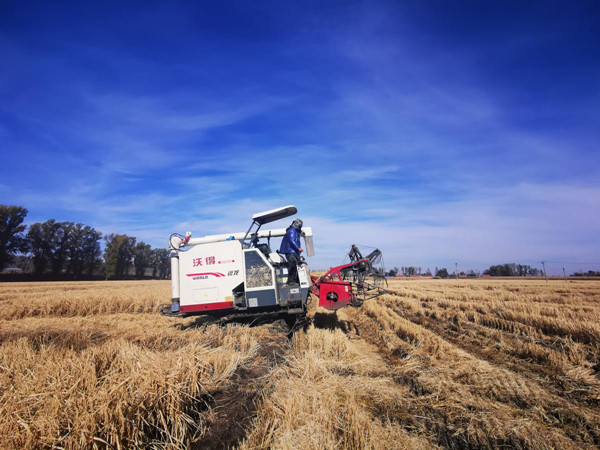 Farmers harvest rice in Jiutai district of Changchun, Jilin province. [Photo provided to chinadaily.com.cn]
Farmers in Jilin province are looking forward to a bumper harvest this year — and more revenue.
As of Oct 23, the province had completed over 80 percent of its harvest, including 76.1 percent of its corn, 94.7 percent of its rice and virtually all its soybeans, according to the provincial Department of Agriculture and Rural Affairs.
Farmers are harvesting and then sorting, drying and storing their grain, creating a delightful scene across the province, with various kinds of agricultural machinery running back and forth in the fields.
In Yushu, more than 9,700 large and medium harvest machines are working in the autumn harvest, achieving a 96 percent mechanization rate, according to the local government.
The city is expected to have one more harvest this year and see the total output hit a new high.
Zhang Siyu contributed to this story.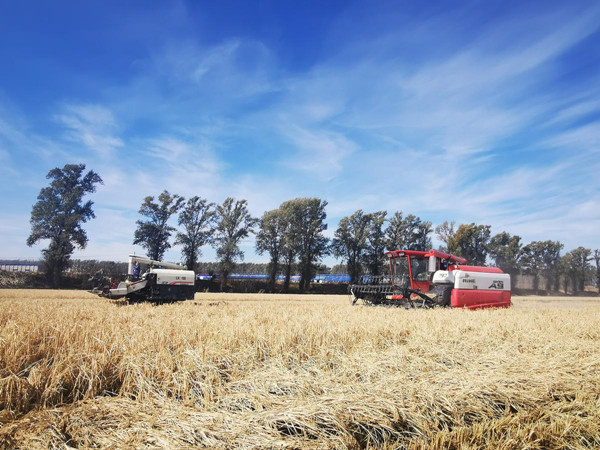 Farmers harvest rice in Jiutai district of Changchun, Jilin province. [Photo provided to chinadaily.com.cn]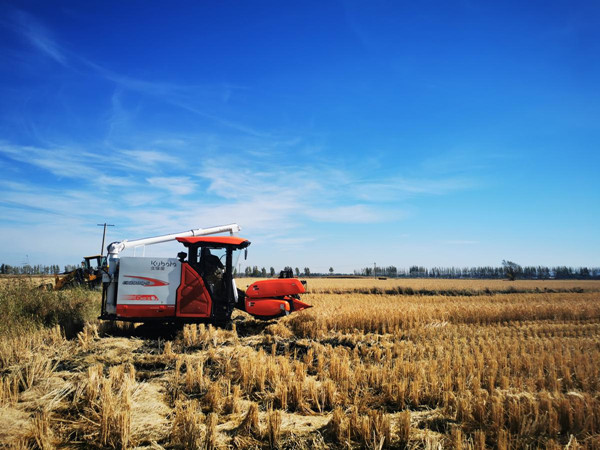 Farmers harvest rice in Jiutai district of Changchun, Jilin province. [Photo provided to chinadaily.com.cn]