In Jilin province, autumn scenery dazzles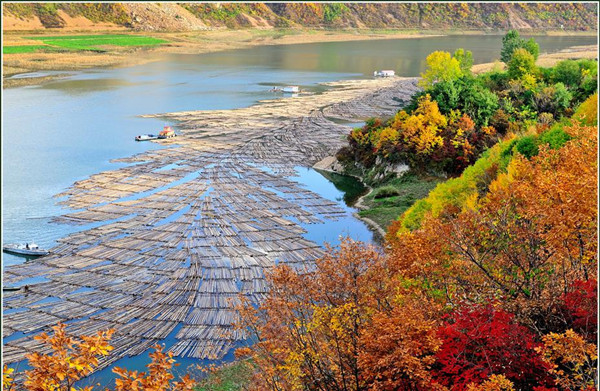 Vibrant autumn scenery in Baishan, Jilin province [Photo by Li Lin/For chinadaily.com.cn]
With the coming of autumn, Baishan, Jilin province, is welcoming its most colorful season.
Its autumn is tinged with bright and golden colors, attracting tourists to enjoy the vibrant scenery, such as the Wuhua Mountains.
The scenery began changing colors in late September and will continue for about a month. At first, it is dark yellow. Then, after only a few days, the maple leaves gradually turn bright red, drawing admiration. The dazzling yellow and red leaves mix with the green of the trees, transporting visitors into a fairytale world.
For the upcoming National Day holiday, Baishan will become one of the country's best tourism destinations as the city has promoted rich autumn cultural products after integrating its tourism resources.
Zhang Siyu contributed to this story.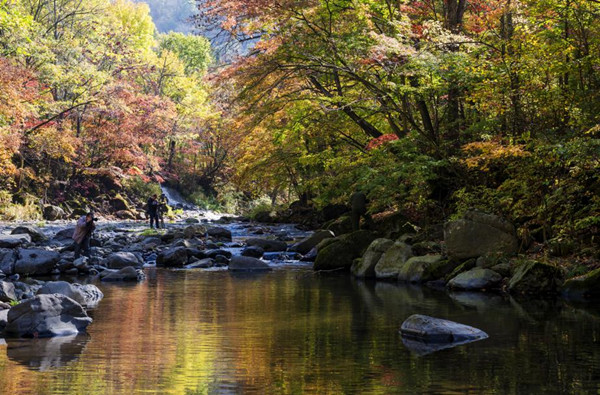 Vibrant autumn scenery in Baishan, Jilin province [Photo by Ding Lianguo/For chinadaily.com.cn]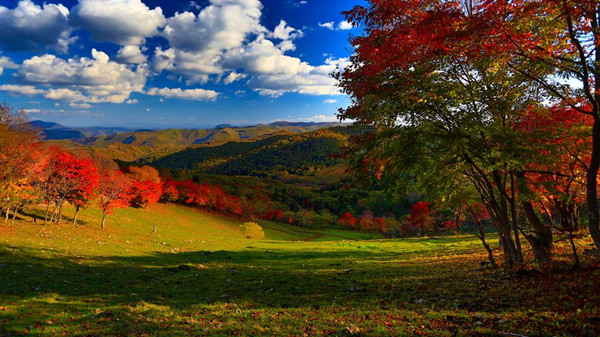 Vibrant autumn scenery in Baishan, Jilin province [Photo by Ding Lianguo/For chinadaily.com.cn]
Vibrant autumn scenery in Baishan, Jilin province [Photo by Ding Lianguo/For chinadaily.com.cn]