Jilin province tops nationwide August industrial economic growth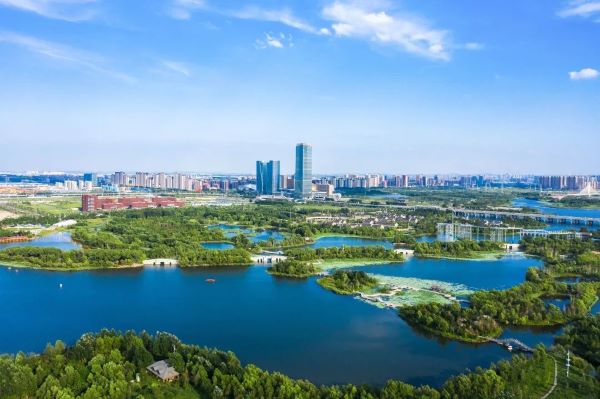 A sweeping panorama of Changchun city in Jilin province [Photo/WeChat account of Changchun Wenlyu]
In August, the added value of industries above a designated size in Northeast China's Jilin province increased by 27.2 percent year-on-year – 23 percentage points higher than the national average – ranking it first in the country, according to data released by the region's statistics bureau.
In the wake of the rapid de-escalation of the industrial economy's decline there in May, industrial added value above a designated size achieved a positive growth in June and maintained rapid double-digit growth in July and August.
In August, the province's automobile manufacturing industry increased output by 63.2 percent year-on-year and the growth rate was 34.8 percentage points higher than that in July – contributing 72.4 percent to the growth of the province's industrial added value that month.
The food industry, information industry, pharmaceuticals industry, textiles industry and equipment manufacturing industry in Jilin in August increased by 17.9 percent, 108.1 percent, 18.5 percent, 24.5 percent and 46.7 percent respectively year-on-year.
From January to August this year, seven cities and prefectures in the province achieved positive growth of industrial added value above a designated size. They were Baicheng (14.3 percent), Yanbian Korean autonomous prefecture (12 percent), Liaoyuan (9.7 percent) and Siping (1.7 percent), Tonghua (1.6 percent), Jilin city (0.8 percent) and Songyuan (0.3 percent).