Jilin province picks top autumn tourism spots
Northeast China's Jilin province has raised its profile – as well as greatly expanded its tourism appeal – with the recent launch of its top autumn tourism destinations. Let's have a look at some of them!
Jingyuetan National Scenic Spot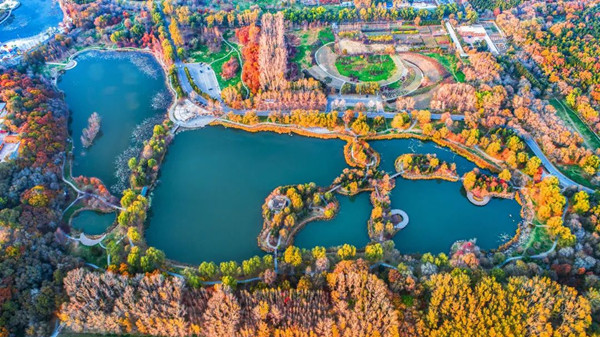 The tree leaves have started to turn wonderful, variegated colors with autumn approaching, giving the Jingyuetan National Scenic Spot a brighter, more vibrant look. [Photo/WeChat account of Youyou Jilin]
Features: boat cruises, forest cable slides, mini train rides
Location: Jingyue Street, Jingyue National High-tech Industrial Development Zone, Changchun city
Red Leaves Valley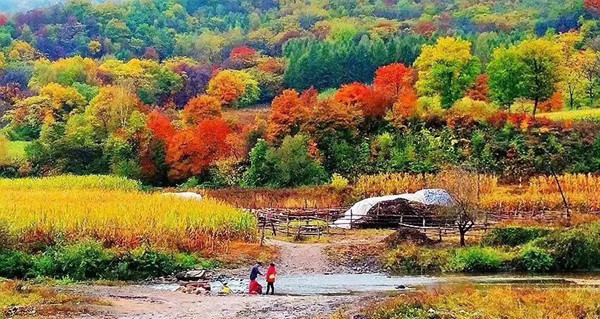 As the fall comes, the leaves gradually turn a glowing russet at Red Leaves Valley in Jiaohe city, Jilin province, providing tourists with stunning scenery. [Photo/WeChat account of Youyou Jilin]
Features: More than 10 species of red-leaf trees, with a broad-leafed tree forest, coniferous forest, birch forest and alpine grassland.
Location: Jiefang village, Jiaohe city, Jilin city
Longwanqun National Forest Park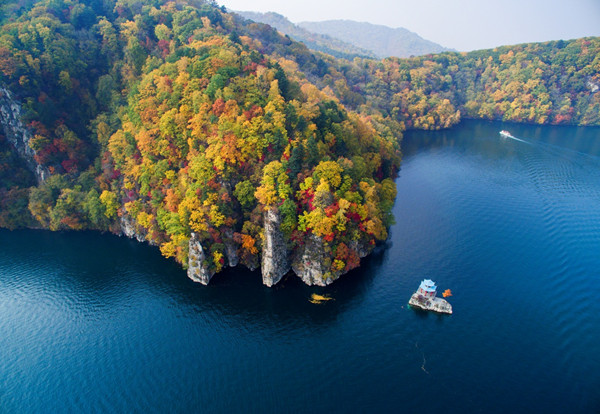 Longwanqun National Forest Park is located in Tonghua city. [Photo provided to gojilin.gov.cn]
Features: colorful autumn mountain forests, boat cruises
Location: Huinan county, Tonghua city
Valley Scenic Area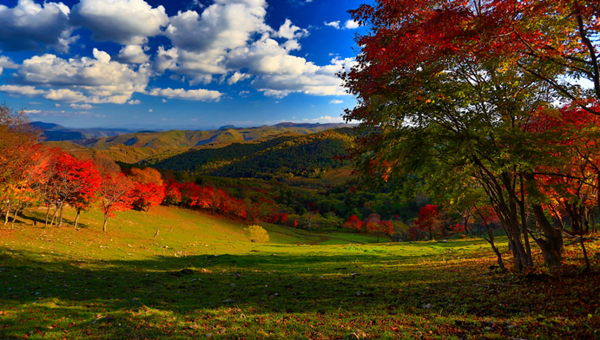 The Valley Scenic Area is adding rich autumn colors. [Photo/WeChat account of Youyou Jilin]
Features: grassland, colorful autumn forests, flocks of cattle and sheep
Location: Huashan town, Linjiang city, Baishan city
Lushuihe National Forest Park
The Lushuihe National Forest Park is a national 4A-level scenic spot, covering an area of 25,786 hectares. The water resources are abundant and its various mineral springs make it an important source of mineral water. [Photo/WeChat account of Youyou Jilin]
Features: water rafting, forest cabins, a sky full of stars at night
Location: Lushuihe town, Fusong county, Baishan city
Changbai Mountains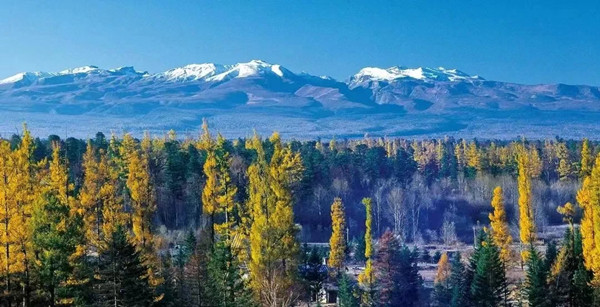 Jilin's breathtaking Changbai Mountain range is a national 5A scenic area that is listed in the UNESCO Man and Biosphere Reserve Program and it's also an international A-level nature reserve. [Photo/WeChat account of Youyou Jilin]
Features: Alpine cable car rides, mountain biking, electric sightseeing vehicles and the mid-lake island of Fokulun Lake
Location: Changbai Mountains National Nature Reserve