CRRC-made tram for Colombia rolls off assembly line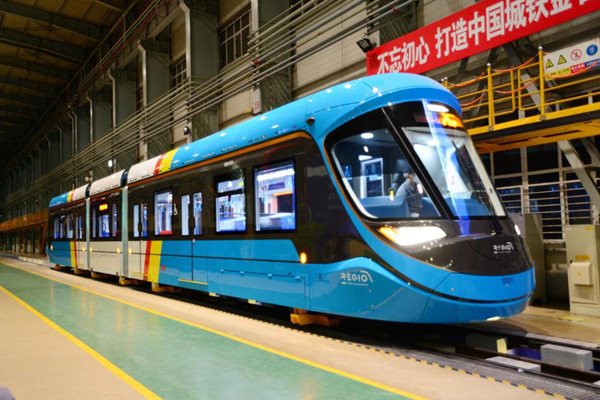 The new tram for the Colombia West Tramway Project has its front especially contoured in the shape of the Andean condor – the national bird of Colombia. [Photo provided to gojilin.gov.cn]
The first tram modelled and independently researched and developed by CRRC Changchun Railway Vehicles Co for the ongoing Colombia West Tram Project – being developed in the capital of the Republic of Colombia in South America – rolled off the assembly line on Sept 6.
The project – whose groundbreaking ceremony took place on June 23 – is a sophisticated commuter system connecting the capital city of Bogota with cities within the department of Cundinamarca. The first modern tram project in Colombia, it is expected to further improve the quality of travel for local people and help local economic and social development.
The tram is a six-carriage, low-floor railed vehicle. In terms of body length, bearing capacity, traction and braking performance, intelligence level and ride comfort, it is said to have reached the highest international level. It has been tailor-made for the high local altitude – as well as the tram system's large ramps, elongated station spacing and the special properties of the Colombian urban environment.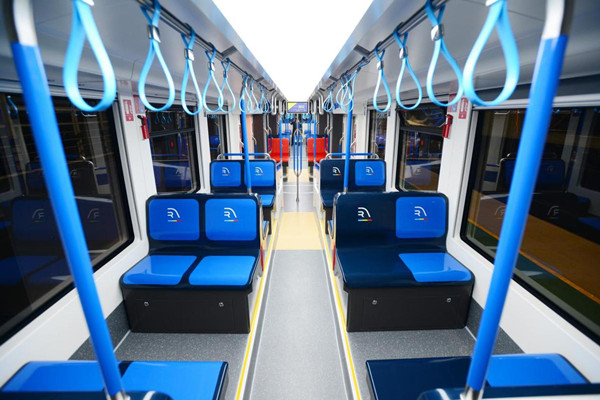 An interior view of the new tram.[Photo provided to gojilin.gov.cn]
In view of the environmental characteristics of thin air and strong solar radiation in high-altitude areas, the manufacturers have improved the insulation voltage and heat dissipation functions of standard trams and added anti-aging elements to non-metallic materials, to reduce the impact of ultraviolet rays on the life of the components.
The tram has a length of 105 meters and a maximum load capacity of 1,220 people. That makes it the tram with the longest body and biggest passenger carrying capacity in the world.
It is also equipped with an ecological driving system, which can guide the driver to travel within optimal energy consumption levels and at the optimal speed.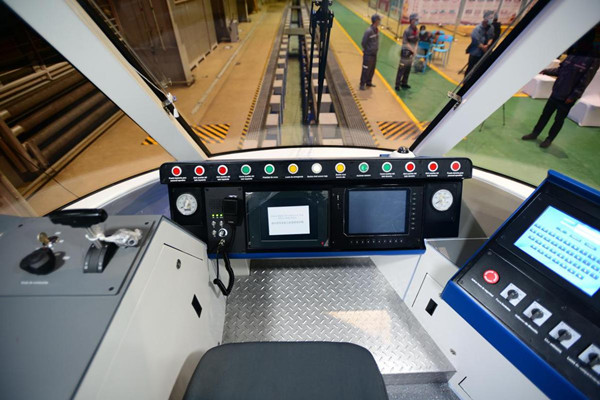 A peek into the driver's cabin. [Photo provided to gojilin.gov.cn]