National innovation demonstration zone unveiled in Changchun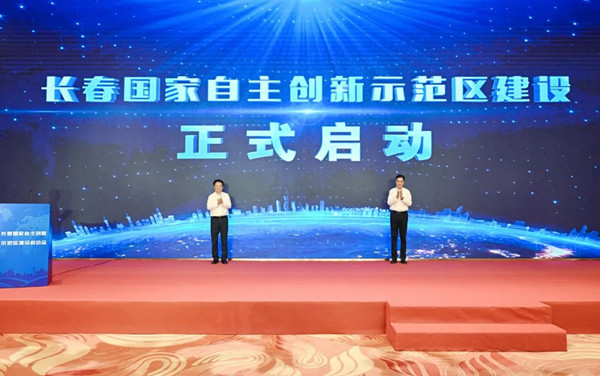 It's smiles all round as the launch takes place at the Changchun National Independent Innovation Demonstration Zone. [Photo/Jilin news network]
The Changchun National Independent Innovation Demonstration Zone was established in Changchun – capital city of Northeast China's Jilin province – at a ceremony held on Aug 24, according to local media reports.
Plans are for Changchun to utilize the zone to extend the pursuit of its industrial upgrading and to accelerate the construction of a modern industrial system.
The demonstration zone is expected to boost the development of its auto industry cluster, with an annual output exceeding 1 trillion yuan ($146 billion).
It is also seen as spurring major industrial clusters covering the areas of high-end equipment, optoelectronics information, biomedicines and the deep processing of agricultural products.