Jilin province hosts investment promotion event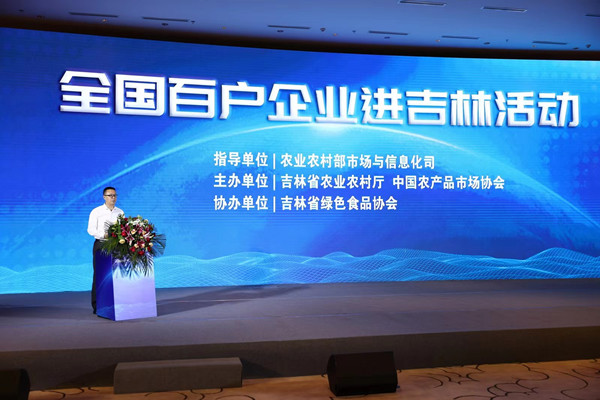 An investment promotion event opens in Changchun, Jilin province, on Aug 18. [Photo provided to gojilin.gov.cn]
An investment promotion event kicked off in Changchun, capital city of Northeast China's Jilin province, on Aug 18, inviting 138 agricultural product wholesale markets, large-scale commercial and trade circulation enterprises, and leading domestic agricultural industrialization enterprises, according to local media reports.
During the event, eight enterprises from other provinces, including Beijing Xinfadi Agricultural Products Wholesale Market, signed cooperation agreements with four cities and prefectures in Jilin province, including Changchun city, with a total contract value of 1.36 billion yuan ($200 million).
Eight enterprises from other provinces, including Muyuan Foods Co, and eight Jilin enterprises including Muyuan Agriculture and Animal Husbandry Co signed investment promotion agreements with a total contract value of 9.44 billion yuan.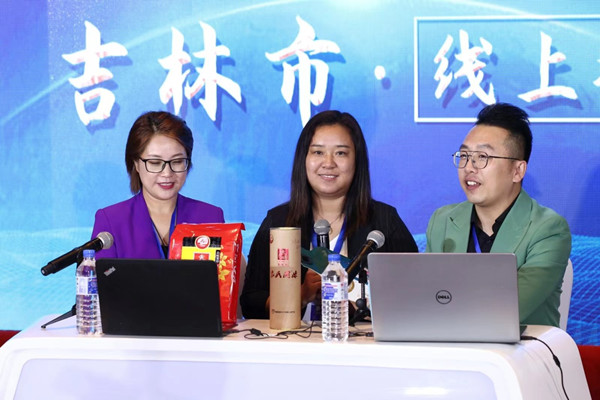 An online livestreaming event is held before the investment promotion event on Aug 18. [Photo provided to gojilin.gov.cn]
The event was hosted by the Jilin Provincial Department of Agriculture and Rural Affairs and Chinese Agri-produce Marketing Association.
The event has become an important home event for the production and marketing of high-quality agricultural products in Jilin province and a new cooperation platform to promote economic and trade exchanges, according to Jilin officials.
Before the event, 20 companies achieved an online transaction volume of 220,000 yuan during a one-hour online livestream.