China New E-Commerce Conference staged in Jilin province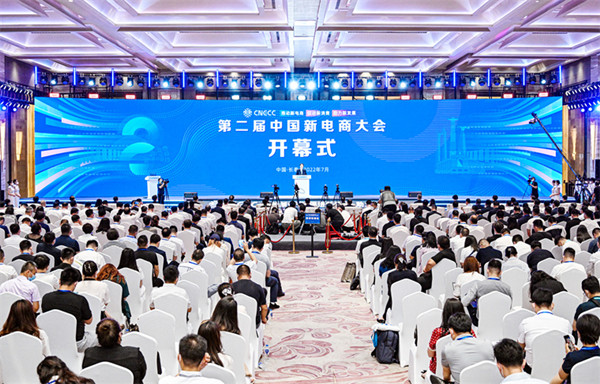 An important national e-commerce conference is held in Changchun city. [Photo/Jilin Provincial People's Government]
The second China New E-Commerce Conference (CNECC) began in Changchun city – located in Northeast China's Jilin province – attended by provincial officials, heads of internet companies, experts, academics and business representatives in the field, July 29.
A total of 15 key business deals were signed during the event.
The conference had as its theme "New E-commerce, New Consumption and New Development". It included an opening ceremony as well as five sub-forums – focusing on the business environment, technological innovation, consumer services, integrated development and international cooperation in new e-commerce.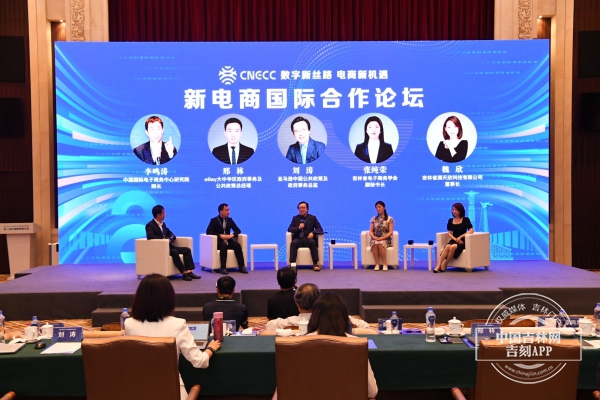 A panel discussion on e-commerce international cooperation takes place at the event. [Photo/Jilin news network]
At the new e-commerce environment construction forum, participants discussed ideas and measures to strengthen the standardized development of new e-commerce from the perspective of building an honest environment.
In addition, the forum also held a roundtable discussion on the theme of "Internet Integrity and New E-commerce Development".
At the new e-commerce technology innovation forum, presentations were given on the theme of the "digital and intelligent supply chain drives new growth of e-commerce".
During the new e-commerce consumer service forum, China's investment integration supply chain was officially launched. In addition, a roundtable on "Platform Power in New E-commerce Consumption and Services" was held.
The new e-commerce integration development forum focused on the successful experience of green sustainable development and the integration of new e-commerce models – inviting government authorities, industry experts and industry insiders to participate in the discussion.
At the new e-commerce international cooperation forum, participants discussed the development trends in cross-border e-commerce. It is hoped that the conference will help to boost the influence of Jilin province in the field.