Jilin province takes lead in black soil protection, farming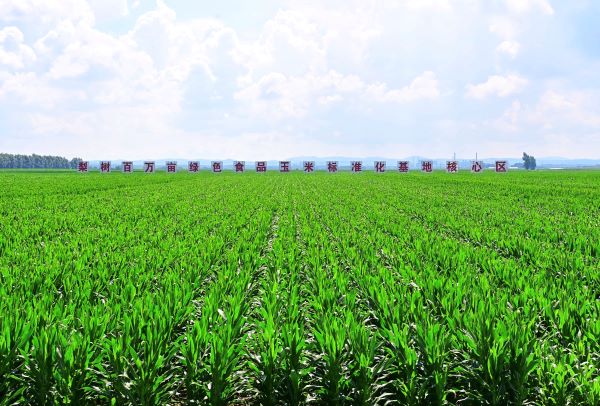 Lishu county is seen as a shining example of black soil protection. [Photo by Zhao Bo/For gojilin.gov.cn]
Northeast China's Jilin province is rich in black soil – a type of highly fertile earth that takes hundreds of years to form a layer one-centimeter thick – and this has made it China's major grain-producing province.
The region is located at the core of the "black soil area" in Northeast China and the grain output of its 26 typical black soil areas and counties accounts for 80 percent of the province's total.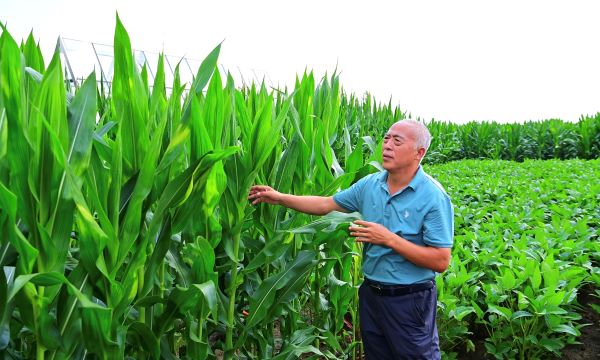 Wang Guiman, a county official in charge of agricultural technology, introduces the Lishu model, July 20. [Photo by Zhao Bo/For gojilin.gov.cn]
To prevent the fertility of the black soil from being degraded and to maintain its productivity, the province has been undertaking conservation tillage, a form of tillage designed to minimize the use of plows and prevent the loss of topsoil.
Lishu county offers an example of this practice. After reducing the use of chemical fertilizers and covering fallow farmland with corn stalks to raise its productivity, the county has effectively countered agricultural degradation and conserved its soil resources.
Over the past two years, Lishu county, in cooperation with the Chinese Academy of Sciences, completed the construction of a 10,000-mu (667-hectare) black soil demonstration area. The Lishu County Academy of Agricultural Sciences was established, mainly to study and solve key issues such as black soil conservation farming and the upgrading and promotion of the Lishu model.
Experts have carried out scientific and technological research on seeds, agricultural machinery and agricultural technology. In terms of seed breeding, the Lishu Corn R&D and Breeding Center has been established, and nine new corn varieties have been developed and cultivated.
Wang Guiman receives an interview, July 20. [Photo by Zhao Bo/For gojilin.gov.cn]