Audi, FAW to launch joint venture in Changchun city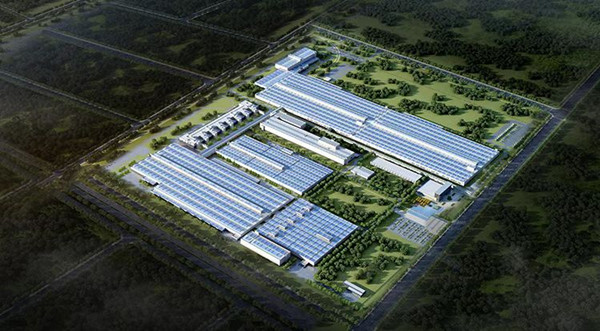 Preparations are currently being finalized for a groundbreaking ceremony for the Audi FAW NEV Company. [Photo provided to gojilin.gov.cn]
Heavyweight auto manufacturers Audi and FAW Group are to join forces in launching a new joint venture in Changchun, capital city of Northeast China's Jilin province, with a groundbreaking ceremony to be held in late June.
This will be the second car-making partnership between the two, in addition to FAW-Volkswagen which is producing Audi, Volkswagen and Jetta-branded models in the country.
Audi FAW NEV Company will be Audi's first majority-owned joint venture in China, as well as a key milestone in Audi's electrification strategy in China.
Audi is investing 2.6 billion euros ($2.74 billion) in the project, including the establishment of a new company and a new production site.
The new production center is projected to have an annual production capacity of 150,000 vehicles. Plans are for it to start production of electric vehicles based on the PPE (Premium Platform Electric) platform specially designed for the Chinese market by the end of 2024. This will fully promote the electrification of Audi's model lineup in China.
Audi was one of the first international carmakers to start local production in China. The auto giant expects that China's high-end car market will grow to 5.8 million cars by 2030, with electric cars accounting for 3.1 million units.
Since September 2020, Audi has produced the Audi e-tron through the FAW-Volkswagen Changchun plant.
Under Audi's plans, three models in the Audi A6 e-tron and Audi Q6 e-tron series will start production first with the launch of the Audi FAW NEV Company.