Jilin launches six measures targeting rural vitalization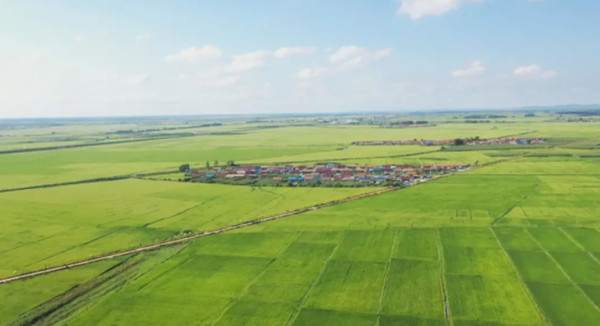 Farmland in Jilin province [Photo/Jilin news network]
Northeast China's Jilin province has launched measures related to industrial planning, policy support, product sales, market entity cultivation, infrastructure construction, and scientific and technological services and targeting rural vitalization, according to local media reports.
Focusing on the province's top 10 industrial clusters and grain and beef cattle projects, Jilin will highlight the development of the entire industrial chain, support the development of the agricultural product processing industry and rural service industry, and accelerate the modernization of the industrial chain.
This year, the proportion of central funds and provincial funds allocated for the development of rural industries will be at least 55 percent.
Jilin will work to stabilize and improve its micro-credit policy, accelerate the development of characteristic agricultural product insurance, and ensure that the needs of industrial land are met.
This year, the province plans to carry out production and sales promotion activities to develop brands for characteristic agricultural products and promote the establishment of stable production and sales relations between agricultural product distribution enterprises, e-commerce, wholesale markets and poverty alleviation.
It will also increase support in terms of capital projects, financial insurance, land and electricity use, and talent training, and support the high-quality development of leading enterprises, farmers' cooperatives, and family farms.
In addition, efforts will be made to build industrial infrastructure for farmland water conservation, storage and preservation, and cold chain logistics, and to improve improving supporting facilities for leisure agriculture and rural tourism.
Furthermore, scientific and technological services will be strengthened by recruiting experts in the province to offer industrial guidance and training.