Tulips in Changchun beckon visitors
[Video provided to chinadaily.com.cn]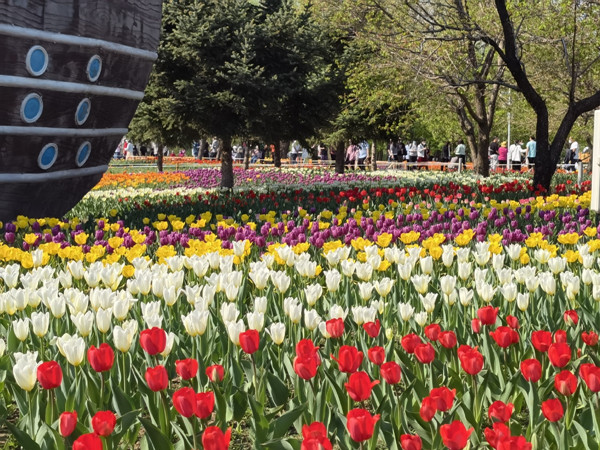 More than 800,000 tulips in full bloom in Changchun, Jilin province, welcome visitors. [Photo by Ma Junhua/For chinadaily.com.cn]
More than 800,000 tulips in full bloom in a park in Changchun, Jilin province, have been welcoming visitors since its reopening on Thursday.
There are 47 varieties of flowers in five colors, including red, yellow, pink, white and purple, planted on about 13,000 square meters.
The city gradually lifted its lockdowns and restored residents' lives to normal in late April, after nearly two months of fighting the latest local outbreak of COVID-19.
Under COVID-19 epidemic prevention and control requirements, visitors must have their temperature checked, wear masks and scan personal health codes before entering in staggered hours.
More than 800,000 tulips in full bloom in Changchun, Jilin province, welcome visitors. [Photo by Ma Junhua/For chinadaily.com.cn]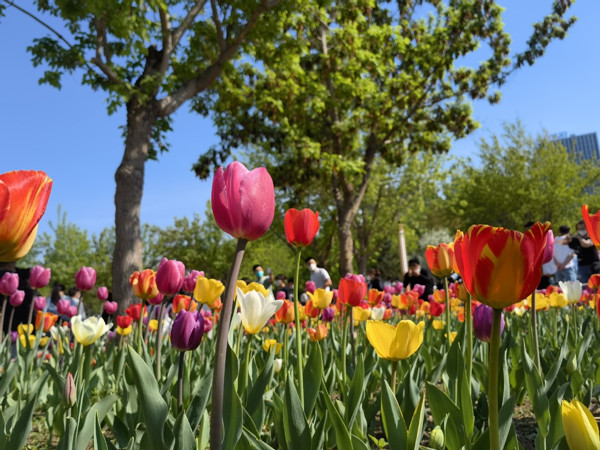 More than 800,000 tulips in full bloom in Changchun, Jilin province, welcome visitors. [Photo by Ma Junhua/For chinadaily.com.cn]