China launches new type of meteorological satellite
[Video by Hao Yutong and Li Yuxiang/For gojilin.gov.cn]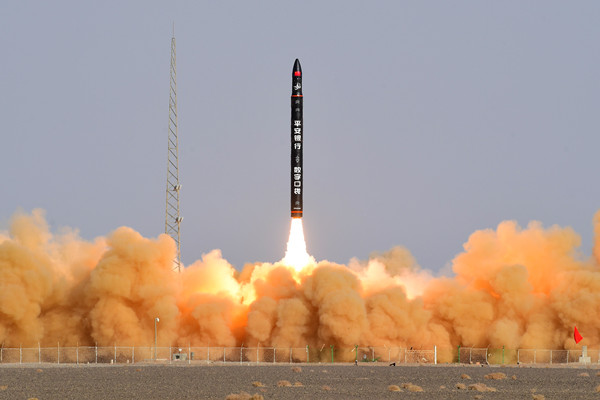 A CERES 1 Y2 carrier rocket blasts off from the Jiuquan Satellite Launch Center in Northwest China on Dec 7. [Photo by Wang Jiangbo/For gojilin.gov.cn]
China launched a CERES 1 Y2 carrier rocket carrying a new type of meteorological observation satellite into space on Dec 7, according to local media reports.
According to authorities, the satellite successfully entered the scheduled orbit and the launch mission was a complete success.
Developed by Chang Guang Satellite Technology Co in Northeast China's Jilin province and Tianjin Yunyao Aerospace Technology Co in Tianjin, the satellite was developed on the basis of the Jilin-1 satellite and incorporated the CubeSat whole-satellite design concept.
In addition to completing the required in-orbit services, the satellite will also conduct in-orbit verification of the rationality and reliability of the satellite platform and payload design, laying a technical foundation for the mass production of subsequent operational satellites.
The satellite is an important part of the Yunyao constellation network. Its successful launch marks the official launch of the Yunyao Constellation Project.