Northeast China Tiger and Leopard National Park officially launches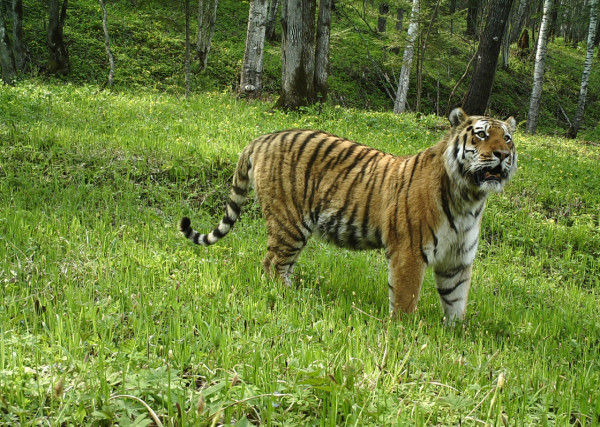 A wild Siberian tiger is photographed in the Northeast China Tiger and Leopard National Park. [Photo/Jilin news network]
The Northeast China Tiger and Leopard National Park has officially been launched, according to an announcement at the 15th meeting of the Conference of the Parties to the United Nations Convention on Biological Diversity on Oct 12.
The Northeast China Tiger and Leopard National Park in Northeast China's Jilin and Heilongjiang provinces, bordering Russia and the Democratic People's Republic of Korea, is home to the largest wild Siberian tiger and Siberian leopard populations in the world.
The park went into trial operation in August 2017.
The park has a planned area of 14,065 square kilometers and a forest coverage rate of 97.74 percent. It has historically been home to large numbers of Siberian tigers and Siberian leopards and is the only area with permanent wild populations and breeding families.
According to the latest data, during the trial period, the number of wild Siberian tigers in the area increased from 27 to 50, while that of Siberian leopards increased from 42 to 60.