JISU to cultivate talents for immigration inspection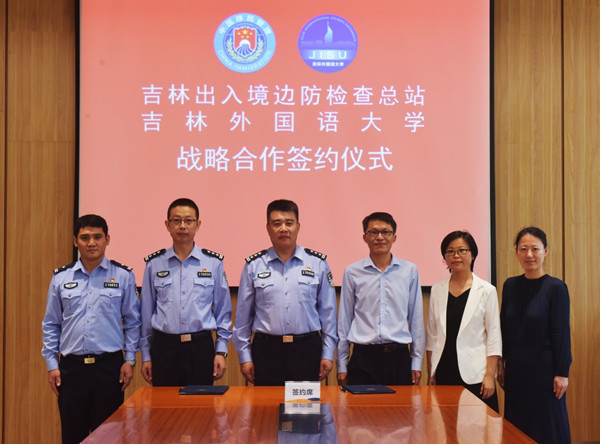 A signing ceremony is held for the cooperation between JISU and Jilin Exit-Entry Frontier Border Inspection General Station on Aug 23. [Photo provided to chinadaily.com.cn]
Jilin International Studies University (JISU) will cooperate with Jilin Exit-Entry Frontier Border Inspection General Station in foreign language and foreign affairs teaching and training, major foreign police cooperation activities, and language translation for case investigation, which is outlined in a strategic cooperation agreement that was signed on Aug 23.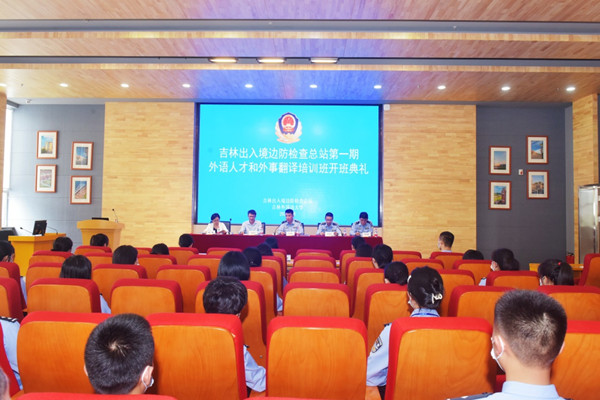 The launching ceremony for the first phase of the training sessions kicks off on Aug 23. [Photo provided to chinadaily.com.cn]
According to the agreement, the general station will provide basic materials and research sites for education and teaching, and cultivate high-quality foreign language talents for border management services in Jilin province and Jilin entry-exit border inspections.
Training sessions on foreign affairs translation are scheduled to open, with the first phase of the training sessions involving the participation of 33 students.
The first phase will last four months. The trainees will carry out practical interpretation and translation in Korean and Russian, supplemented by trainings in international law enforcement cooperation, foreign affairs translation skills, intelligence information research, law enforcement duties, mass work, and document writing.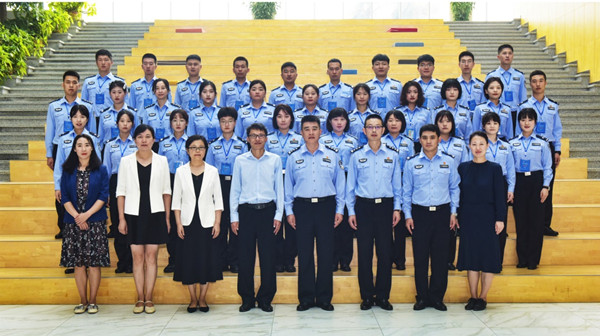 A group photo is taken at the launching ceremony on Aug 23. [Photo provided to chinadaily.com.cn]