Baicheng Normal University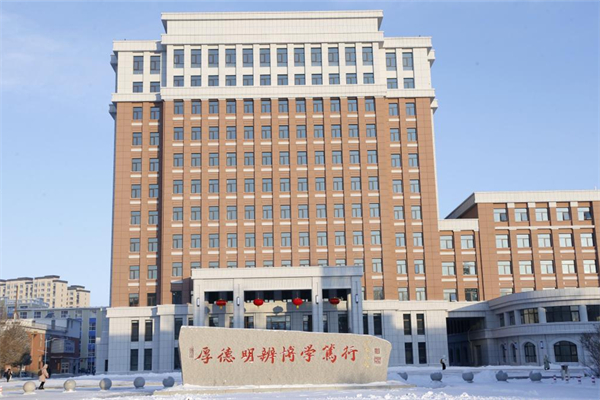 An impressive edifice at Baicheng Normal University, in Baicheng city, in Northeast China's Jilin province. [Photo/bcsfxy.com]
Baicheng Normal University is the only provincial undergraduate university in western Jilin province, located in Baicheng city – at the intersection of Northeast China's Jilin province, China's northernmost Heilongjiang province and North China's Inner Mongolia autonomous region.
The university, which was established in 1958, covers a total area of 725,800 square meters.
There are currently 918 faculty members, including 339 with senior and deputy senior titles and 633 with doctorates and master's degrees, as well as 12,406 full-time students in the university.
The university has 50 undergraduate majors, covering the nine academic disciplines of the law, education, literature, history, science, engineering, agriculture, management and the arts.
In its curriculum, it features two national characteristic majors, four provincial characteristic high-level majors and six provincial first-class majors.
It is also home to two national off-campus practice education bases for college students, two provincial off-campus practice education bases for college students and one provincial college student innovation and entrepreneurship base.
Over the past three years, Baicheng Normal University has undertaken 479 teaching and research projects at or above the provincial and ministerial level.
Since its establishment, the university has adhered to its mission of serving economic and social development – and has trained more than 70,000 qualified teachers now working in basic education, as well as applied professionals needed for the region's economic and social development.
In addition, the university has carried out friendly cooperation with more than 30 universities abroad, including exchange visits between teachers and students, cultural exchanges, and cooperation in administering schools and international Chinese education.