Jilin International Studies University
Founded in 1995, Jilin International Studies University is a key university in Northeast China's Jilin province. It has now become a training base for applied high-quality foreign language and foreign affairs talent in Jilin.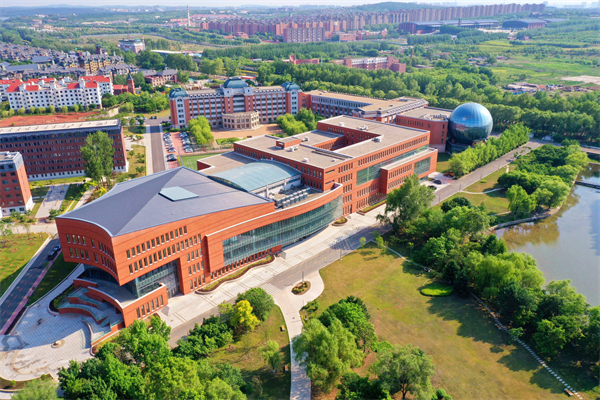 An aerial view of Jilin International Studies University [Photo/jisu.edu.cn]
It has also become the multilingual cultural education center with the most languages in Northeast China and a base for Jilin to cultivate multilingual translation talents and nurture postgraduate talents.
The university is located near the Jingyuetan National Scenic Area in Changchun, covering an area of 703,000 square meters and a building area of 323,000 sq m. It boasts beautiful natural scenery and Chinese and Western architectural styles.
There are currently more than 12,000 students studying at Jilin International Studies University, including 10,870 full-time undergraduates, 946 postgraduates, and more than 300 international students.
Nearly 1,000 faculty members work at the university, including more than 50 foreign teachers from the United States, Canada, Britain, Australia, France, Japan, and Germany.
The university has 14 teaching units and 45 undergraduate disciplines covering 20 foreign languages and seven disciplines: literature, economics, management, teaching, art, engineering, and law.
The university also possesses a large-scale comprehensive language practice and teaching base – Global Village. It was designated as a national experimental teaching demonstration center by the Ministry of Education in 2013, and was named the "World Multicultural Education Center" by UNESCO.
The university has continuously strengthened its education quality, which has significantly improved the professional ability and overall quality of students. Over the past three years, students have won 118 national awards and 307 provincial and municipal awards in various professional competitions.
Jilin International Studies University has carried out overseas study programs with more than 200 universities and educational institutions in more than 30 countries and regions.