Changchun University of Science and Technology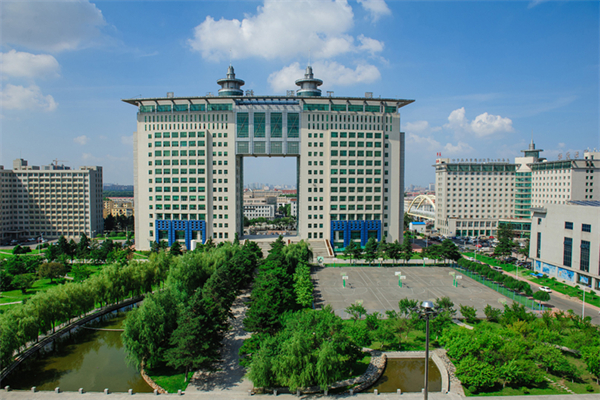 [Photo/cust.edu.cn]
Founded by the Chinese Academy of Sciences in 1958, Changchun University of Science and Technology (CUST) is located in Changchun, capital of Jilin province in China. It is China's first professional higher education institute that cultivates optical engineering talents.
After 60 years, the school has become a national key educational institution in optical-electronic technologies. Wang Daheng, academician of both the Chinese Academy of Science and the Chinese Academy of Engineering, was assigned as the school's founder and first president, and there are in total 16 academicians learning or teaching at the university.
CUST was admitted as a provincial key university in 2004, and in 2009, it applied to build and operate the Changchun China Optical Science and Technology Museum.
Major disciplines of the university, including optical science, mechanics, computer science, and materials, have been rated first-level disciplines for doctoral degrees. In addition, CUST has one national key discipline, four Jilin provincial key disciplines, 16 Jilin provincial special and high-level disciplines, and seven postdoctoral scientific research stations.
With a total construction area of 627,000 square meters, the university now has 2,091 faculty members, 31,949 students, two national talent introducing systems, two national outstanding teaching teams, two national defense science and technology innovation teams, and 28 provincial higher-education innovation teams.
CUST has formed its own talent training model in an effort to foster innovative professionals, and the university's special fields, such as laser technology, optical-electronic instruments, optical communications technology, optoelectronic functional materials, modern optical design and advanced manufacturing technology, computer technology, and nanotechnology, has to a large degree contributed to China's major strategic plans.
The university adheres to the international development trajectory, and has formulated a broad global cooperation network in which CUST has established solid partnerships with top universities and research institutions in more than 20 countries. Over 300 school faculty members have been sent to study abroad, and thousands of international students from over 70 countries come to CUST for further studies.