Yanbian University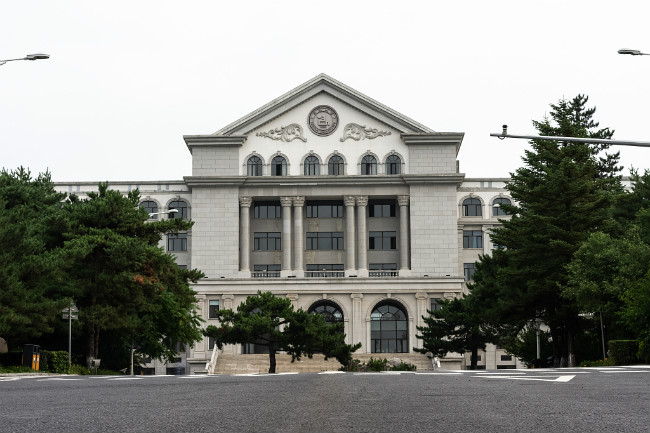 [Photo/ybu.edu.cn]
Yanbian University (YBU) is located in Yanji, capital city of the Yanbian Korean autonomous prefecture, Jilin province. It was established in 1949 and was one of the first universities built in an autonomous region for ethnic groups in China.
There are 22 colleges and 76 undergraduate majors at the university, as well as eight first-level doctoral degree disciplines, one second-level doctoral degree discipline, 31 first-level master's degree disciplines, four second-level master's degree disciplines, 18 authorized units for professional master's degrees, and six post-doctoral research stations.
In 2017, the university, among those selected for Project 211, was chosen to build the first-class universities and disciplines of the world. In addition, the university also has a national key discipline, and 15 provincial key characteristic construction disciplines.
YBU currently has more than 2,200 faculty members, more than one third of whom hold senior professional titles. It also has more than 100 renowned experts from home and abroad who serve as the university's high-end talents, honorary professors, adjunct professors and visiting professors.
There are 26,544 full-time students (including 5,320 doctoral and graduate students, 19,165 undergraduates, and 2,059 college students), and 277 international students from 24 countries. At present, there are 48 research bases at the provincial level and above. Efforts have been made to build the Tumengjiang Forum and Changbai Mountain Forum, two major international academic forum brands in the region.
In the past three years, it undertook 188 national-level projects, 388 provincial-level projects and 24 international cooperation projects. It has also published 6,655 academic papers, of which 1,293 are international (SCI, EI, ISTP).
YBU has established cooperative relationships with 276 universities, research institutions and international academic organizations across the world. It has also established relationships with world-renowned universities, such as the Far Eastern University in Russia, Meiji University in Japan, Seoul University in the Republic of Korea, the Kim Il-sung University in the Democratic People's Republic of Korea, Stockholm University in Sweden, and the University of Pittsburgh in the United States. Nearly 1,000 experts and scholars currently participate in inter-university exchanges and visits each year.