Northeast Electric Power University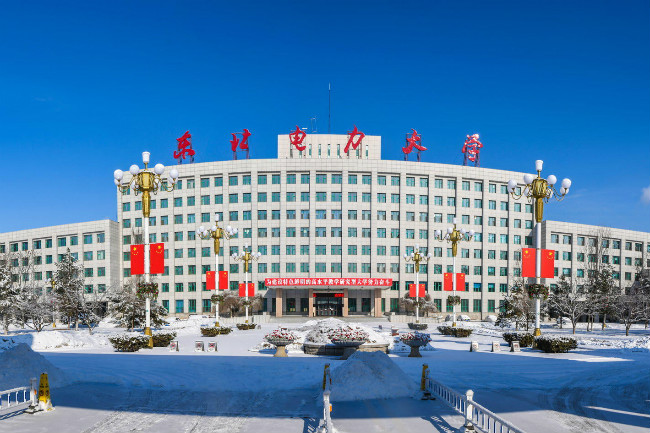 [Photo/neepu.edu.cn]
Northeast Electric Power University (NEEPU) is located at Jilin city, which is a beautiful city with fine scenery in Northeast China's Jilin province. NEEPU is one of the key universities in the province. Founded in 1949, it was the first electrical power engineering university launched by the country.
Taking talent training, scientific research, social services and cultural inheritance and innovation as its missions, NEEPU adapts to the needs of the electrical power industry and the economic construction of Jilin province. Taking electrical power as its primary feature, a complete and multidisciplinary discipline system has taken shape. The university has 14 colleges and departments, and 51 undergraduate programs, covering seven disciplines: engineering, science, management, liberal arts, law, economics, and education.
The university is a doctoral degree awarding unit, with two post-doctoral research stations, 14 first-grade subjects, and 58 second-grade subjects at master degree level. NEEPU has nine specifically advantaged key disciplines at the provincial level, including four first-class disciplines, four preponderant disciplines, and an emerging inter-discipline.
NEEPU is authorized to recommend excellent undergraduates to go on to study at graduate schools. NEEPU has five special majors at the national level, and four courses at NEEPU have been chosen as elaborate courses at the national level.
The university has over 21,000 full-time students, and more than 1,500 teaching and administrative staff, among which over 600 hold senior titles. At present, it is also one of the national further education bases for professionals.
The university has actively conducted many kinds of academic exchanges and cooperation with colleges, universities and scientific research institutions in the United States, Japan, the United Kingdom, Russia, South Korea, and Germany.
In 1998, NEEPU was authorized to enroll foreign students. In 2000, NEEPU began an undergraduate degree program with Utah State University. In 2012, the Ministry of Education of the People's Republic of China approved the undergraduate program of Electrical Engineering and its Automation between NEEPU and the University of Strathclyde. In 2011, NEEPU became one of the universities authorized to send young and middle-aged teachers abroad for advanced training.