Folk artist's animal creations make their mark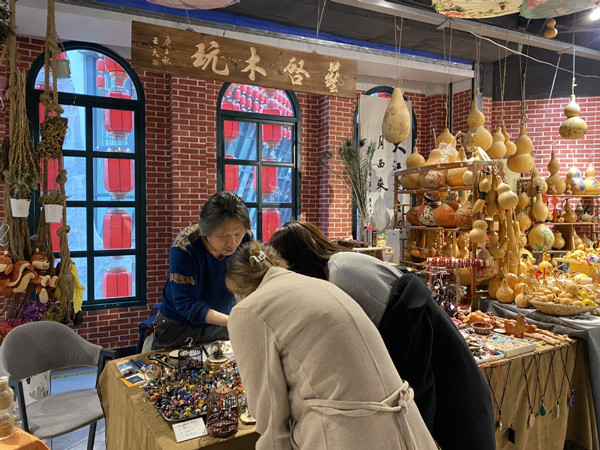 Duan Yongchen's handicrafts are scrutinized by customers. [Photo provided to chinadaily.com.cn]
Over the past 22 years, Duan Yongchen, a 55-year-old folk artist in Changchun, Jilin province, has created over 20,000 detailed sculptures of various animals using clothing labels, dry branches and fruit pits.
Duan, who has an art studio in Changchun, Jilin province, had been interested in handicrafts since childhood.
"It usually takes me two hours to create a sculpture," he said. "It is easy to get the materials, but it requires great patience and care to finish the microscopic carving on fruit pits."
Duan uses clothing labels to make the animals' mouths and dry branches for their feet.
"I feel quite happy that my handicrafts have been welcomed by my customers," he said. "Being placed on the table or in the car, they tell us that we can turn waste into treasure."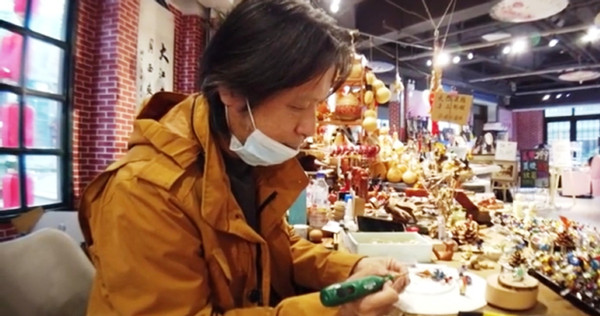 Duan Yongchen creates a sculpture in Changchun, Jilin province. [Photo provided to chinadaily.com.cn]
He plans to continue carving in the future.
"I hope to create more sculptures of birds to expand my animal kingdom," he said.