Wujianfang Water Island Fairyland
The Wujianfang Water Island Fairyland is 85 km to the northwest of the downtown area of Da'an, Jilin province and 20 km from the city of Baicheng. This paradise built on seven islands and covering more than 13,000 hectares of land offers convenient transportation but sits adjacent to mountains with towering trees and birds flitting about.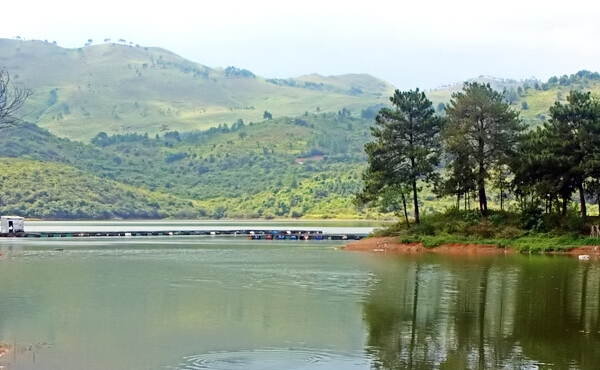 It has a distinct culture and landscape and modern facilities, with a night water club, zoo, aquarium, hunting ground, temple, Mongolian yurt and a hanging house. It offers dining, lodging, shopping, entertainment and travel in a beautiful environment, with the island-dwelling birds providing a delightful natural sight.