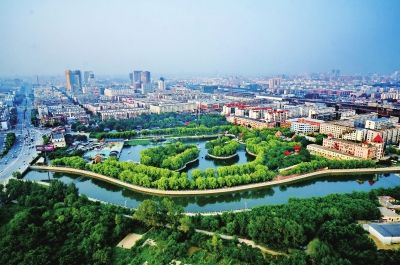 Siping in Jilin province [Photo/Siping people's government]
Siping in Northeast China's Jilin province recorded an 18.4 percent increase in fixed asset investment in the first three quarters of this year, ranking second in the province, according to local media reports.
The figure was 4.6 percentage points higher that the provincial average.
Investment in primary, secondary and tertiary industries increased by 221.6 percent, 87.2 percent, and 4.1 percent year-on-year, respectively.
During the nine-month period, construction started or resumed on 420 projects in the city worth 5 million yuan ($783,500) or more, 71 more than the same period last year.
Among the projects, there were 258 worth 50 million yuan or more each, 45 more than the same period last year.