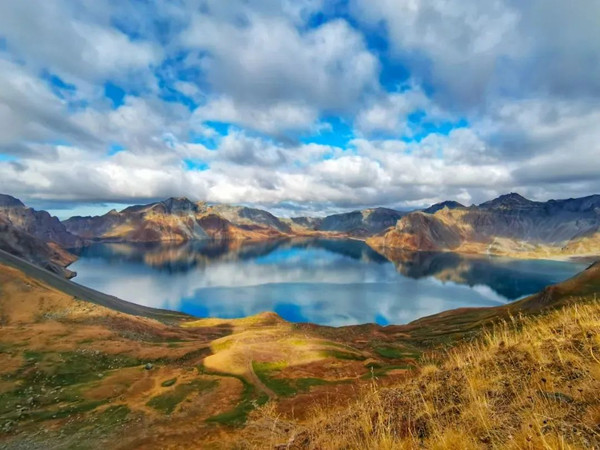 Tianchi – also known as the Heavenly Lake – is one of the must-visits of the famed Changbai Mountains in Jilin province. [Photo/WeChat account of Changbaishan Wenlyu]
Some 200 people from cultural and tourism businesses, journalists and tourists boarded a bullet train in Yanji city – located in Northeast China's Jilin province – that was bound for the breathtaking Changbai Mountains, marking the launch of a special high-speed rail service on Aug 27.
The railway service linking Yanji and the mountain range was launched to celebrate the 70th anniversary of the Yanbian Korean autonomous prefecture in the province. Yanji is the capital of the autonomous prefecture.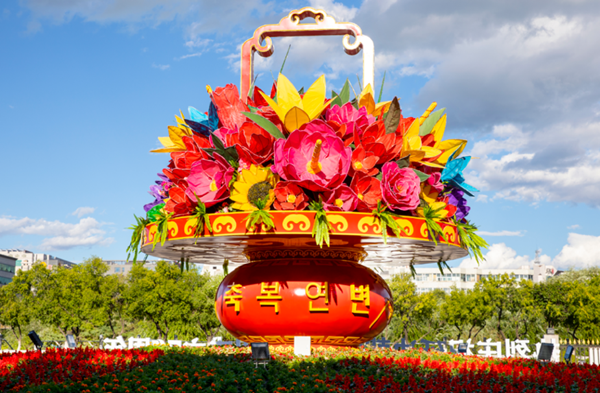 Bright and breezy decorations are being added to Yanji city, which is celebrating the 70th anniversary of the Yanbian Korean autonomous prefecture. [Photo/WeChat account of Yanbian Wenlyu]
The special high-speed rail service – passing through Antu West Station, Dunhua Station, Yongqing Station and Changbai Mountains Station – will run until Sept 11. It will cover a total distance of 224 kilometers, at a speed of 250 kilometers per hour.
The bullet train will run through the paddy fields and forests and pass through the headwaters of the Songhua River and then onto the spectacular Changbai Mountains themselves.
The Changbai Mountains are the birthplace of the Yalu River, Songhua River and the Tumen River, the birthplace of the Chinese Manchu ethnic group and the holy mountain of Manchu culture. The mountain range and its Tianchi Lake, waterfalls, snow sculptures and forest seas were once mentioned for their peerless beauty in the Guinness Book of World Records.
Passengers can purchase tickets through the official website or mobile app of operator China Railway, as well as at the ticket windows at railway stations and can book tickets 15 days in advance.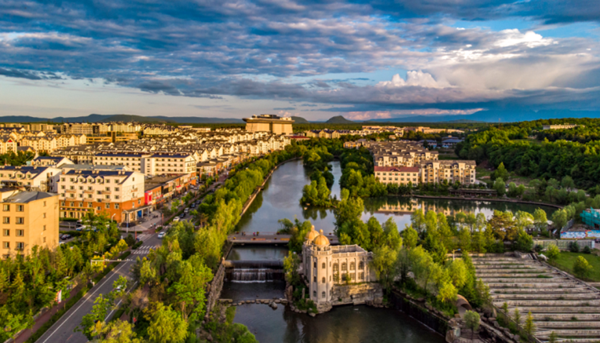 Erdaobaihe, a charming town lying at the foot of the Changbai Mountains. [Photo/WeChat account of Changbaishan Wenlyu]