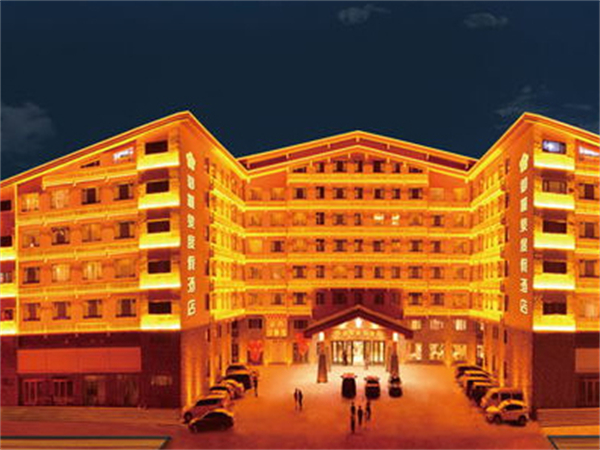 Changbai Mountain Yuluquan Resort Hotel is a five-star hotel integrating accommodation, dining, entertainment, and hot spring healthcare.
The hotel was named after its hot spring called "Yuluquan", which can accommodate 500 people at the same time.
Its springs include Changbai Mountain's original volcanic sulfur spring, a rose spring, a red wine spring, a coffee spring, a children's water spring and an acupuncture massage spring. The hotel offers characteristic foot and full-body fish nibbling. It is an ideal place for tourists to take a relaxing bath, improve their health and recuperate.
The hotel's restaurants have a total of 400 seats, and include a special Korean restaurant, a Korean singing and dancing restaurant and an executive lounge.
The hotel is a five-star hotel, designed in accordance with international advanced standards.